Glastonbury To Temporarily Re-Locate In 2019?
20 December 2016, 09:52 | Updated: 20 December 2016, 09:57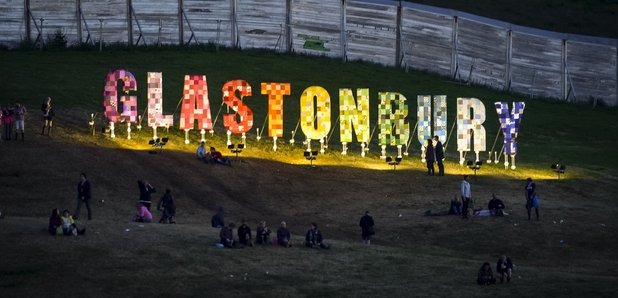 Michael Eavis has said the festival could be held 100 miles away, "towards the Midlands."
Glastonbury could be set to re-locate in 2019.
In a new interview with BBC News, festival founder Michael Eavis discussed the idea of moving the event 100 miles away from its current location.
"I am arranging one year off, say every fifth year or so, to try and move to a site that's more suitable," Eavis said. "But it would be a huge loss for Somerset if it went there for ever, would it not?"
"But I've found a site about 100 miles [away], up towards the Midlands, the 81-year-old continued.
"We've got a wonderful product what we do and we can do it almost anywhere. I love my own farm… I might have to move it eventually".
Last week, Michael Eavis and his daughter Emily received honorary Fellowships at Goldsmiths University.
See them in their cap and gown below:
Speaking about the honour Emily - who attended the university as a teacher training student - said: "It's been pretty much 20 years since as I left so it's really great to be back".
Michael Eavis added: "We're very pleased and very honoured to be invited back. After 47 years, to be still working and for it still to be so popular, it's unbelievable."
The Glastonbury organisers also gave their advice to young people trying to get into the world event organising.
Watch their speech here:
"After 47 years, for #Glastonbury to still be so popular is unbelievable!"
Emily and Michael Eavis, Honorary Fellows of Goldsmiths #GoldGrad pic.twitter.com/qKnNfrqwKj

— Goldsmiths (@GoldsmithsUoL) December 14, 2016