Glastonbury To Change Name?
17 January 2017, 15:43 | Updated: 17 January 2017, 17:22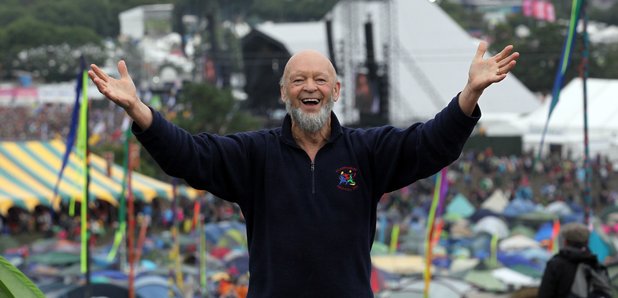 According to reports, Michael Eavis has revealed a new possible name for the festival if it moves to another location.
Michael Eavis has revealed Glastonbury Festival will be renamed when it moves to a new venue after 2018, Michael Eavis has revealed in a radio interview.
As Somerset Live reported, the festival organiser has spoken in an interview with Paul Cannon of Glastonbury FM, and revealed a potential name for the festival after its move, which he admits is a "huge risk".
The 81-year-old said: "I've been a risk taker all my life. In 47 years of taking risks, so far touch wood, I haven't come unstuck. This might be one risk too far, I don't know."
Then revealing its title as, The Glastonbury Festival team presents The Variety Bazaar, he added: "That's a good name don't you think?"
Eavis also added to reports that the festival could be finding a new home in the Midlands, teasing: "It's half way to the Midlands from here...and there's only one landowner.
"I've got 22 landowners where I am now. I just wonder whether the next generation will want to negotiate with so many people. It's a very difficult job to hold it together."
Meanwhile the latest act to be confirmed for this year's festival is Kris Kristofferson.