Glastonbury Could Return In 2018… "If A Certain Band Reforms"
26 June 2017, 14:20 | Updated: 12 September 2017, 14:33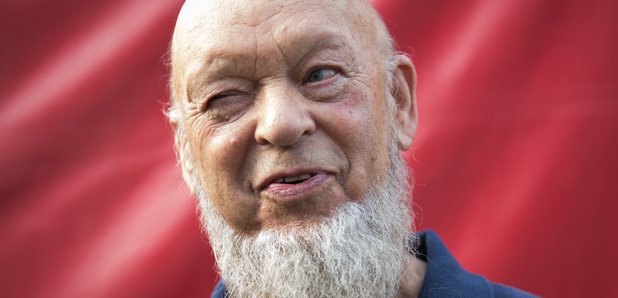 Michael Eavis has said that he's "already regretting" the fallow year, but he may change his mind…
Glastonbury will take a year off in 2018, but Michael Eavis is already having second thoughts…

Speaking to The Guardian, the organiser said he was "already regretting" his announcement that he was going to take a year off, but that one act could reverse the decision.

He said: "There's one band I want to re-form – if they re-form, I'll change my mind." Who could he be talking about?

There was much speculation that with both Noel and Liam Gallagher onsite this year, there could have been an mini Oasis reunion. But both brothers have solo albums on the horizon, with Liam's debut As You Were arriving in October and Noel's third outing with the High Flying Birds being scheduled in for 9 November.
What about The Smiths? The band famously played the Pyramid Stage back in 1984, but the possibility of Morrissey, Johnny Marr, Andy Rourke and Mike Joyce ever performing together again seems pretty distant, particularly with the bad blood between the singer and the drummer over some legal action a few years ago. Also, Morrissey isn't keen on the whole dairy farm thing.

More likely is Led Zeppelin, which is more Michael's era and who last reunited in 2007. Last month, Robert Plant's official site posted a cryptic message that many took to mean that the Zep were finally doing the decent thing. There's been much speculation that sometime will happen as the legendary rock outfit will mark its 50th anniversary next year. One band is right out, as Eavis says: "It's not One Direction."

Meanwhile, Michael's daughter and co-organiser Emily says that the fallow year will be beneficial for the festival. "It gives us a chance to reflect and everybody has a chance to recover and come back with fresh ideas," referring to the fact that the lay-off in 2006 spawned the hugely successful new areas The Park and Block9.
Glastonbury 2017's headliners were Radiohead, Foo Fighters and Ed Sheeran.