This Glastonbury Area Is Launching In London For The "Motherf***er Of All Experiences"
13 July 2016, 10:50 | Updated: 13 July 2016, 11:05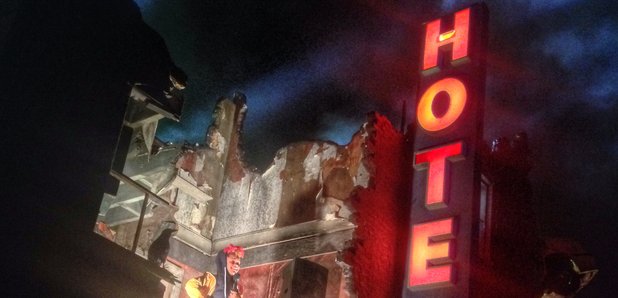 The music project will launch in the capital city, before being toured internationally.
Fans of Glastonbury's famous block9 area can soon get the chance to experience it off-site in London.
According to DJ Mag, the team behind Glasto venues Genosys, London Underground and the new NYC Downlow are launching a music and art project in London, which will eventually be toured in Europe.
Speaking to the outlet, block9 co-founder Stephen Gallagher said: "We're planning a brand new, stand-alone structure that can arrive in a city centre location, and is a piece of artwork in its own right from the outside, as well as a whole other world inside."
He added: "Creatively it's early doors, but it takes the size and scale of the NYC Downlow, Genosys and London Underground, and mashes all of those together to make the motherfucker of all experiences."
And as for when and where we can expect it to take place?
The team are looking to launch the project in 2018 - the perfect timing for our fallow-year blues - and they've got their eye on The South Bank or Newham's Royal Docks.
We can't wait and we're sure these lot can't either.