Guess Which Glasto 2016 Acts Had The Most Impressive Next-Day Sales?
28 June 2016, 13:53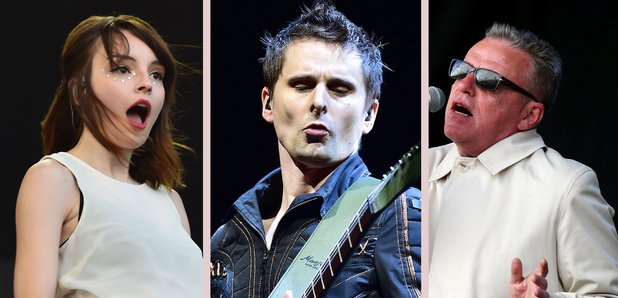 The festival may be over, but it looks like music fans still want more.
With Glastonbury's status as one of the world's biggest and best festivals, it's no surprise a slot at at Worthy Farm guarantees the chance for bands to access a global stage.
According to Amazon Music, who analysed CD and vinyl sales on Amazon.co.uk after Glasto, these acts not only gained a whole new audience after their performances, but massively increased their sales in the process.
Muse, who kicked-off the festival with their headline slot on the Pyramid Stage last Friday (24 June), saw a 2056% increase in their next day sales, and a further 1114% increase in CD and vinyl sales.
Adele, who played the Saturday headline slot on the main stage also saw a next day increase in CD & vinyl sales of 1009%.
However, the power of Glasto on Amazon Music sales wasn't just restricted to headliners this year.
Madness' Saturday daytime slot on the Pyramid Stage saw them experience a same day increase in sales of 2375 % while ELO - who played the Sunday Legends slot - saw a same day increase of 3567%.
Younger bands like Disclosure and Chvrches meanwhile saw an interest for their music increase on the site, gaining next day increases of 1433% and 1554% respectively.
According to the online shopping site, American musicians didn't do too badly either.
Texas rockers, ZZ Top saw a next day increase of 2000%, while New York four-piece Mercury Rev experienced a next day increase of 6600%.
Not bad for a couple of hours on stage, eh?