Enter Shikari and Buzzcocks Confirmed For Left Field At Glastonbury
26 May 2015, 14:43 | Updated: 26 May 2015, 16:07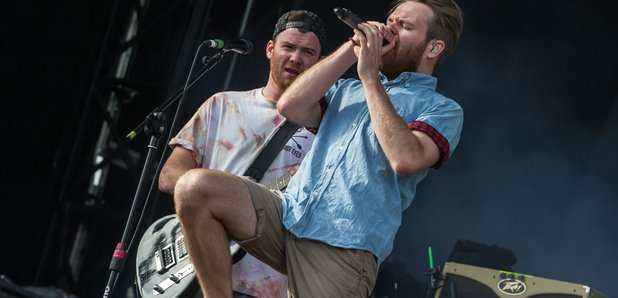 Billy Bragg has announced the line-up for this year's Left Field at Glastonbury, with Enter Shikari, Buzzcocks and Sam Duckworth playing.
The Left Field has become a Glastonbury institution since its first year at the festival in 2000, offering a thought-provoking mix of politics and music. This year's musical offering will include Enter Shikari, punk icons Buzzcocks and Sam Duckworth and (The Brackets).

Billy Bragg helped choose the musical acts appearing at the stage and confirmed that this year would have a particular focus on the return of the Tory government to power.

Announcing the bands who would play, Billy said: "This year at Left Field, our agenda has been set by the Tories. No, we're not turning into Right Field, we're simply responding to the challenges that people will face under the new administration.
"We've got great live music from bands with something to say, comedians who pull no punches and our ever popular Radical Round Up, which draws in singer-songwriters who want to change the world. And for the first time, the Sunday Assembly will be bringing their atheistic Sunday morning sing-along to Left Field.
"We all need to re-charge our activism this year, so come on down and join the debate about the way forward. The fight-back starts here!"

Glastonbury takes place 24-28 June at Worthy Farm. Also announced today was The Glade Stage's line-up, which will see Alabama 3, Dub Pistols and Don Letts performing.