Emily Eavis Talks Glastonbury Relocation & New Area For 2017
21 October 2016, 14:50 | Updated: 21 October 2016, 14:59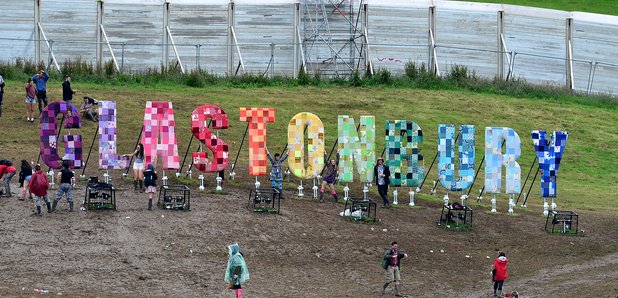 The festival organiser also teased they're cramming "two years of music" into 2017's line-up.
Emily Eavis has opened up about the re-location of Glastonbury Festival and revealed there will be "a whole new area" to rival the likes of Shangri La in 2017.
Speaking to NME, the festival organiser revealed that they'd love to keep Glastonbury on its current site at Worth Farm, but they are "still looking at different options".
"We're very keen to keep Glastonbury Festival as we know it at Worthy Farm because that's where it belongs," she told the outlet. "If we did anything anywhere else, it wouldn't be called Glastonbury, it would be by the team behind Glastonbury that put on another event"
She added: "That might happen in '19, it might happen in '20, but at the moment we're still looking at all the different options.
"We're really keen to continue doing Glastonbury here for as long as we can."
However, if her father and the festival's founder, Michael Eavis, has anything to do with it, a separate event may happen sooner than we think.
"I think my dad is very keen to try something somewhere else," revealed the 37-year-old. "I think at his age it's just something he really wants to do so we're all going for that, but I don't know exactly what it'll be yet."
Eavis may have confirmed that neither Daft Punk or The Stone Roses would be headlining this year, but when it comes to the brand new area planned for 2017, she's playing her cards close to her chest.
Sticking on the topic of this year's festival and the upcoming fallow year in 2018, Eavis also teased that 90% of the line-up was confirmed and that they're planning to cram "two years of music" into the this year's line-up.
"It's a massive addition to the festival," she teased.
"I don't wanna give it away at the moment, but there's artists working on it flat out and every day these cars are arriving, which are going to be part of this installation. They're like ancient cars. It's very exciting, but we'll give you more information when we have it. It's a little bit too early to say."
Yesterday, it was confirmed that Radiohead would become the festival's first headliner next year, playing the Pyramid Stage on Friday 23 June.