Emily Eavis: "People complained when we put The Smiths on at Glastonbury"
20 March 2015, 19:52 | Updated: 25 March 2015, 14:23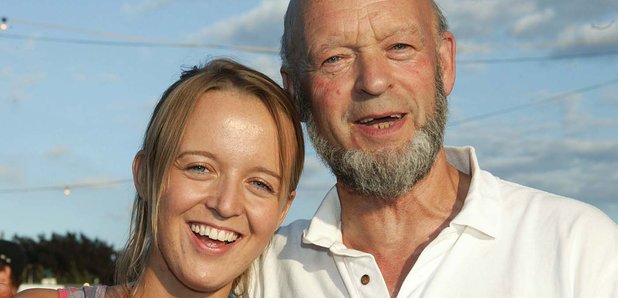 The co-organiser of the festival has replied to critics who have been vocal in insisting that Kanye West shouldn't headline 2015's event.
It was confirmed this week that the hip hop star will perform at Worthy Farm on Saturday 27 June. However, there was an immediate outcry from people saying he was unsuitable as a headliner, with over 90,000 people signing an online petition campaigning to have him replaced by a "rock band".

Writing for The Guardian, Emily Eavis - who organises the festival with her father, Michael - took the unprecedented step of replying to the critics.

"Every year when we announce who's playing at Glastonbury there are complaints and often outrage. We're well used to that. We've had it in recent years with Jay Z, Beyoncé, Metallica and plenty of others. We even had it in 1984 when we booked the Smiths, because people wanted Hawkwind again!"

"[Kanye is] one of the world's biggest superstars and a music legend, always interesting, never boring. He has agreed to play a festival where headliners get paid a fraction of their normal rate in support of… thousands of worthy causes."

She went on: "To say that our headliners should be 'rock' is, I think, a bit silly. Those acts never have been limited to rock, and they never will be. Stevie Wonder, the Prodigy, Curtis Mayfield, the Chemical Brothers, Jay Z, Gorillaz, Beyoncé and plenty of others prove that."