Emily Eavis On Glasto Line-Up: "Big Names Still To Come"
3 April 2017, 11:13 | Updated: 3 April 2017, 18:19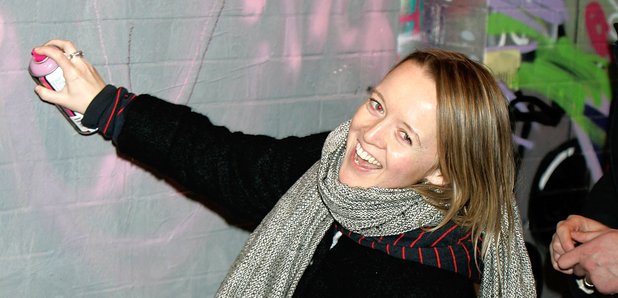 The festival organiser has teased "quite a few a surprises" with more announcements on the way.
Last week, the Glastonbury 2017 line-up was revealed, which included the likes of Katy Perry, Barry Gibb and The National ,and prompted some mixed reviews.
But, Emily Eavis has teased there are "big names still to come," with individual areas sharing their own posters in the coming weeks.
Here is our first Glastonbury Festival 2017 line-up poster (by @StanleyDonwood). Many more acts and attractions still to be announced! pic.twitter.com/TteFaUxQyy

— Glastonbury Festival (@GlastoFest) March 30, 2017
"There are quite a lot of names to come, but at the moment we're just enjoying this window," the festival organiser told NME.
"When I say there's double the amount of bands than usual, it's because we're not having a festival next year, so we're trying to get as many bands in as we can. There's quite a few a surprises this year as well, on the Park Stage and the South East Corner.
"There are some great things lined up."
When asked when to expect the next announcement, she replied: "The line-ups are going to be with you for all stages, so we'll be doing that in the next couple of weeks. There are some big names still to come.
"We've released the majority of the main acts, but there are more to come but there are also some surprises. I'm not going to big it up too much."
She added: "We want to give everyone their moment by releasing it slowly. Then each area will release their poster in the build up, so we'll probably have about one announcement a week from early May onwards, so there's a lot more to come"