Emily Eavis Denies Radiohead Will Play Glastonbury 2016
1 June 2016, 11:53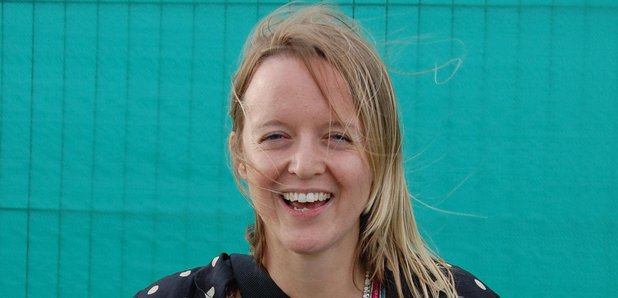 The festival organiser has also confirmed there will be a Lemmy tribute on the Other stage this year.
Emily Eavis has denied Radiohead will play Glastonbury Festival this year.
The festival organiser has cleared up the rumours surrounding the band's appearance at Worthy Farm, after her dad appeared to accidentally reveal the news at an Oxford Union Q&A last month.
Clearing up reports with The Guardian, she said: "There's no planned Radiohead gig at the moment. But obviously we would love to have Radiohead back.
"Personally I'd love to have them play next year but at the moment there's no confirmation, so we'll have to see."
Radiohead last played the festival in 2011, with a secret gig at The Park stage.
See it below:
The youngest daughter of Michael Eavis also shared news about a tribute to the late Motörhead frontman Ian "Lemmy" Kilmister, following his passing last year.
"We are also doing a Lemmy tribute on the Other stage which is really good but it has to remain a surprise because if I try to explain what we're trying to make it look like it wouldn't sound half as good as it's going to be!"
The Glastonbury organiser has also talked in more detail about the Prince and Bowie tributes, which include a "few late night parties in Bloc 9" for the Purple One and adding Bowie's Aladdin Sane "flash" to the Pyramid stage.
Eavis also confirmed that she was working on another festival "somewhere else," with the "same team" behind Glasto.
"We are going to do a show somewhere else with the same team behind Glastonbury but it hasn't got a name yet and we're still not entirely sure what shape it's going to take," she told the Guardian.
"For now we're all [focused] on Worthy Farm. We're not thinking too far down that road because we're quite busy with this one at the moment!"