Emily Eavis: Petition Against Coldplay Headlining Glastonbury Was A Joke
18 February 2016, 16:42 | Updated: 18 February 2016, 18:18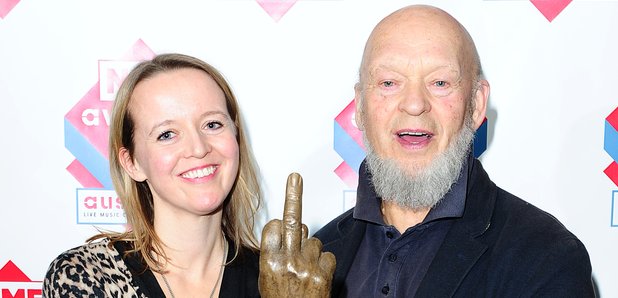 The festival organiser told Radio X why she thought the petition was made in "mock outrage" and explained why Coldplay are a great choice for Glasto this year.
Emily Eavis has spoken out about the decision to make Coldplay Glastonbury headliners this year, despite the fact they have already headlined three times.
This week Chris Martin and co. confirmed they'd be taking to the Pyramid stage for the fourth occasion, making it the most any band has ever headlined the festival.
February 16, 2016
However, despite mixed reactions to the announcement, the festival organiser revealed she isn't fazed by the critics and thinks the anti-Coldplay petition creator "did it as a joke" for "mock outrage."
Asked what she thought about Coldplay-sceptics, she told Radio X: "Well I think the girl that started that petition [to stop Coldplay headlining Glastonbury] did it as a joke because every year there's a bit of outrage, so she sort of created this mock outrage about it."
Explaining their decision to host the band for a fourth time, she explained: "We've got a real history with them. "They first played for us before Rush Of Blood To The Head came out.
"We've always had a close association and we've seen them go all around the world and become this massive band, and now we've got them back."
She concluded: "We love them... We don't really look at criticisms."
The critics were certainly silenced at the awards ceremony, where Glastonbury picked up the gong for Best Festival, while Coldplay received their Godlike Genius award.
We just won the NME award for best festival. Thanks to everyone for supporting us and voting for us! pic.twitter.com/3I3am8Etu7

— Emily Eavis (@emilyeavis) February 17, 2016
If that's not putting a (literal) middle finger up to the critics, we don't know what is.
Accepting their Godlike Genius award with the band, Chris Martin said: "We got nominated for a lot of NME Awards and then in the mid 2000s we got nominated for worst band, worst album, band with the worst haircut. So we've come on a big old circle and we're so grateful.
"We just make music from our heart and sometimes people really love it and sometimes they don't and we don't mind." "
The band closed the ceremony with a crowd-pleasing set of their latest and greatest hits including Yellow, Viva La Vida, Adventure Of A Lifetime and Fix You.
Meanwhile Emily Eavis also confirmed PJ Harvey would be returning to the festival this year, and that the remaining two headliners will be revealed on 1 April.
Despite keeping tight-lipped on the headliners she did drop a huge clue about who they might be, confirming both acts were British.