Emily Eavis Reveals Death Threats Over Kanye At Glastonbury
29 May 2015, 12:14 | Updated: 29 May 2015, 12:32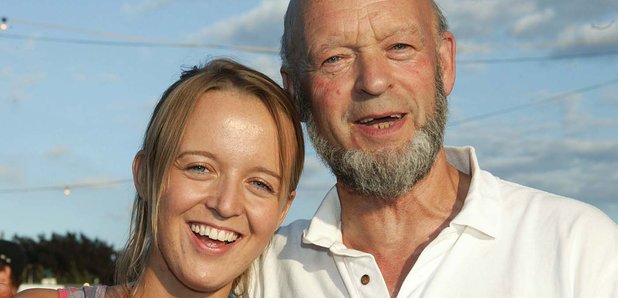 The festival organiser received death threats over the decision to have the controversial rapper top the bill at the Pyramid Stage this year.
Kanye West will top the bill at Glastonbury on Saturday 27 June this year, but it hasn't been a smooth ride for the Eavis family after booking him.

As well as the online petition that attracted more than 134,000 signatures and called for West to be dropped, Emily Eavis has now said that she was sent death threats.
"It was horrible, it was just crazy," she told The Times. "It was not a pleasant world we unwrapped." Eavis added that previous controversial headliners, like Jay-Z and Metallica, hadn't drawn the "incredible onslaught" of attention that Kanye did.

"It was quite upsetting because we are talking about something that was so exciting and interesting and fresh."