The Stone Roses & Daft Punk Are NOT Headlining Glasto 2017
21 October 2016, 09:02 | Updated: 21 October 2016, 11:26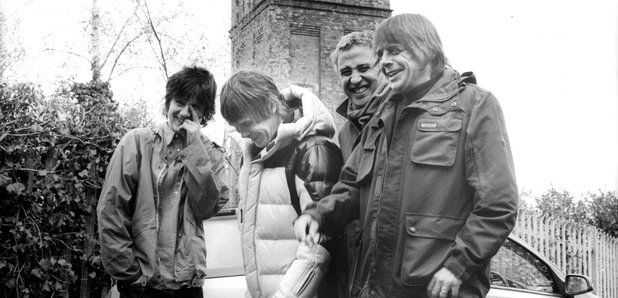 Festival organiser Emily Eavis has also revealed more details about the 2017 Glastonbury bill.
Emily Eavis has ruled out Daft Punk and The Stone Roses for Glastonbury 2017.
Speaking to NME, the festival organiser revealed: "There's no more [headliner] announcements now for a while, but I will tell you the other two that have been rumoured aren't happening," Eavis said. "There was a news story that said Daft Punk and Stone Roses.
"That's not true. I don't know where that came from."
The daughter of Glastonbury founder Michael Eavis hasn't ruled out any other rumoured acts though.
"Other rumours can roll and that's fine," she teased.
"Pretty much everyone is rumoured every year. That's great, but everybody was keen to get [Radiohead] out and let people know as this was such a big one."
The 37-year-old added that 90% of the line-up was finalised, and that they plan to cram "two years of music" into the festival to make up for 2018's fallow year.
"It always seems to get earlier and earlier, but I think because we're having a year off in '18, we're cramming two years of music into next year," Eavis said.
"We're quite far down the line. It's looking so good. We're certainly all there with all of our headliners across all stages."
The plot thickens...
Yesterday the Glastonbury confirmed Radiohead's slot on Friday night of the festival, by posting a "crop circle" of the band's Kid A bear logo on site.
See it here:
Friday 23 June 2017 @radiohead pic.twitter.com/ZUPImafzsW

— Glastonbury Festival (@GlastoFest) October 20, 2016