Ed Sheeran confirms He's Not Headlining Glastonbury, But He Thinks He Knows Who Is...
22 October 2015, 17:01 | Updated: 7 July 2016, 11:23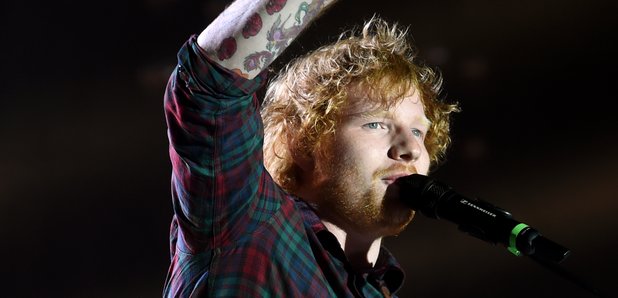 The singer has ruled himself out of the lineup.
Ed Sheeran has confirmed he will not headline Glastonbury 2016. Those who aren't a fan of the singer-songwriter can breathe a sigh of relief, because he's revealed he won't be playing Worthy Farm... at least not until he's made "three or four albums," anyway.
Speaking to Press Association, he said: I'm not gonna do stadiums for a while. And I think the next festival I do will be headlining Glastonbury – it just won't be next year.
"You know when you see someone headlining Glastonbury with two albums it's like 'oh,' so I wanna be able to have like at least three or four albums until I do it."
The BRIT Award-winning singer may have ruled himself out, but did add another rumour to the list, saying he "heard ELO" would be headlining.
Check out who else is rumoured to play Glastonbury festival 2016, while we head to Ladbrokes to bet on Ed Sheeran for Glasto 2020.