Michael Eavis Says Glastonbury Might Have To Find A New Site
19 June 2015, 11:56 | Updated: 19 June 2015, 12:53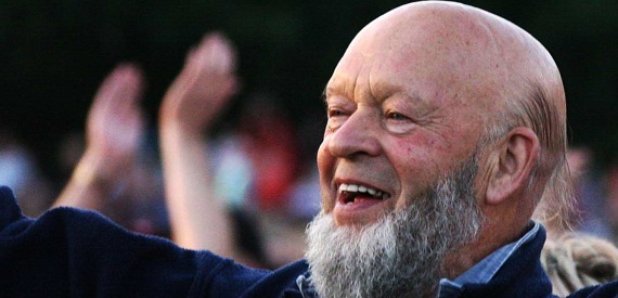 Just getting a ticket for Glastonbury is hard enough, but now organiser Michael Eavis has said that staging the event every year is proving so tough that a new location might need to be found.
Eavis doesn't own all of the land and said that's thrown up some logistical headaches in recent years. He told Sky News: "I'm always worried about the future, about the land not being available because I only own the middle bit."

"Where the Pyramid is and all the land around it is owned by other people, so that could be a problem long-term." He added: "I may have to find a site that's bigger and is all under the control of one person. That's the ideal situation, so that might happen in the long-term."
And in a quote that will worry fans of making the pilgrimage to the Glastonbury site, Eavis added: "All good things come to an end and one has to make changes. I would love it to stay but it's getting very, very complicated now."