Dolly Parton Denies Miming At Glastonbury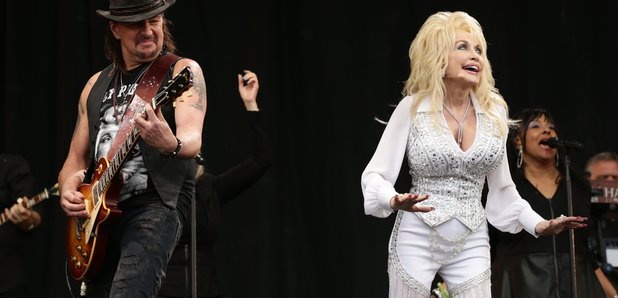 The 68 year old country singer, who pulled one of the weekend's biggest crowds, has claimed the vocal was completely live.
A Dolly spokesperson, speaking to The Sunday Mirror, said "she sings live. Some people don't know an amazing singer when they hear one."
Angry fans from the festival and watching on TV alike took to Twitter to accuse the star, namely Kay Burly who tweeted "Dolly is miming. How disappointing."
But many defended the legend too, including Stephen Fry.
You can see our Glastonbury galley here.