Dizzee Rascal Compares Glasto Reaction To Gorillaz & Radiohead
17 July 2017, 17:58 | Updated: 17 July 2017, 18:42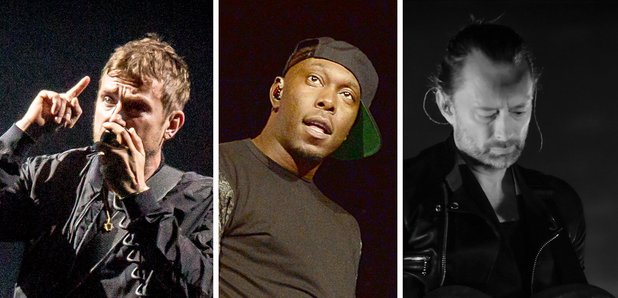 The Bonkers MC has defended his comments about headlining the Somerset festival, and labelled Gorillaz's 2010 slot as "sleepy".
Dizzee Rascal has said Radiohead and Gorillaz didn't get the same reaction as he has had during his Glastonbury sets.
Explaining his criticism about the festival not having him as a headliner, the Fix Up Look Sharp rapper told The Guardian: "It wasn't a rant, it just looks like one when it's written down".
"What more have I got to do now, innit?" he asks. "Because, sorry Gorillaz [who headlined in 2010] did not get the reaction I got."
The Dance Wiv Me rapper added: "They're not as big as me, they've not done as much as me culturally, know what I mean? And, not being funny, but that set was sleepy."
"Not to be rude, right," he continues, "but I was on another stage while Radiohead headlined and they did not get the response I got. Let's just be honest, if we're gonna be doing that?"
The rapper - who's real name is Dylan Kwabena Mills - previously said to the BBC: "They need to have me headline this thing," adding: "They've had no British rappers headline this festival. They way I've tore [it] up for years. Never disappointed. You can always count on me. Put me on that main stage."
Radiohead may not have been as upbeat and lively as Dizzee Rascals' set, but they played a crowd-pleasing headline show, which included OK Computer classics and their Pablo Honey Anthem anthem, Creep.
Watch them perform it here: