Could The Glastonbury Line-Up Be Announced Tomorrow?
27 March 2017, 14:33 | Updated: 27 March 2017, 14:45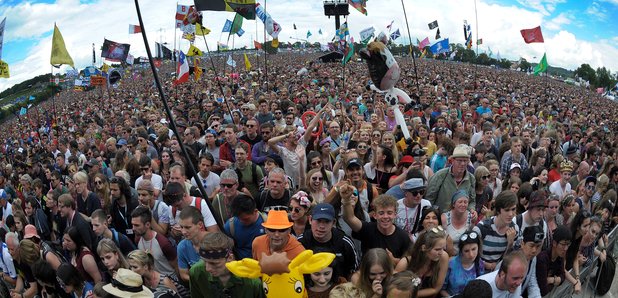 Let's look at the evidence… and it's compelling!
Are we likely to get the whole Glastonbury line-up this week… maybe even tomorrow (Tuesday 28 March)?
According to Somerset Live, this week is the usual time of year that the FULL line-up for the Worthy Farm festival is revealed.
They reason that 2013's bill was published on 27 March, 4 April was 2014's date, 2015's line-up was published on 14 April and last year saw the majority of acts confirmed on 29 March.
So why 28 March for this year's announcement? Well, both '15 and '16's bill were published on TUESDAYs… making this date a distinct possibility.
Radiohead, Foo Fighters and Ed Sheeran have been confirmed as headliners for Glastonbury 2017, while the only other artist officially announced for the festival is country legend Kris Kristofferson.
However, Chic star (and pal of Daft Punk and David Bowie) Nile Rodgers confirmed himself that he'd be appearing this year.
Check out the latest Glastonbury 2017 line-up rumours here.