Everyone's Got Something To Say About Coldplay Headlining Glastonbury...
16 February 2016, 16:44 | Updated: 17 February 2016, 11:53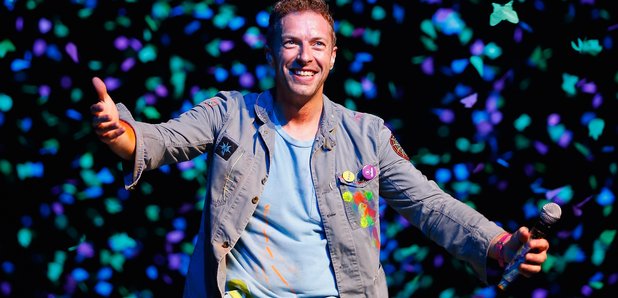 The band have been confirmed to close the 2016 festival and it's seriously dividing opinion.
Coldplay were the first headline act to be confirmed for Glastonbury 2016 today, taking to Twitter to reveal they'd be closing the festival on Sunday 26 June.
February 16, 2016
The gig will see Chris Martin and co. headline the festival for a record-breaking fourth year, following their Pyramid Stage slots in 2002, 2005 and 2011.
Naturally, it's opened up a LOT of heated debate, with some punters vowing not to return to the festival, others defending the four-piece and telling the moaners to grow up, and the rest just starting useless petitions about it.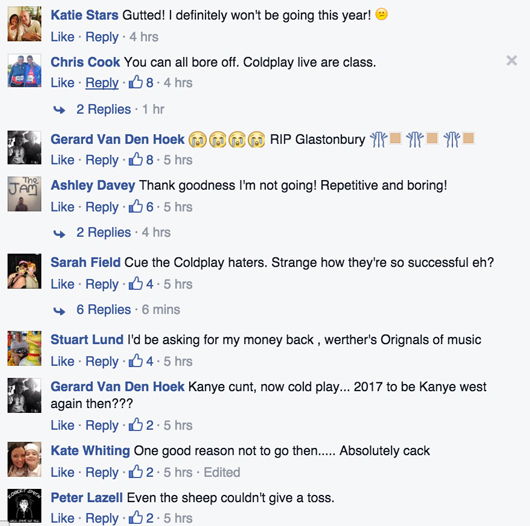 And those were just some of the comments on the Radio X Facebook page!
Get the best from Twitter below:
That noise you can hear is the sound of several thousand Glastonbury ticket holders screaming in rage that Coldplay are the headliners

— David Cornish (@d_cornish) February 16, 2016
I saw Coldplay at Glastonbury back in 2011 and it remains one of the very best shows I have ever seen. Come at me Twitter.

— James Chapple (@chapplejc) February 16, 2016
So buzzing that Coldplay are headlining the Sunday at glasto

— Billy Wescott (@Wescott_15) February 16, 2016
#Glastonbury instantly becomes 83% less cool as it announces Coldplay as a headliner

— Adam (@adamrubins) February 16, 2016
Me finding out that Coldplay are headlining Glastonbury pic.twitter.com/BnLAWQVCrJ

— Rachel (@RachelDocca) February 16, 2016
But sad Coldplay are on their 4h Glastonbury with no backlash and Kanye literally had a petition with thousands of signatures against him

— Jack (@MacDeBarto) February 16, 2016
i'd be happy and definitely see coldplay at glastonbury if their last 3 albums never existed :///

— EnterRashikari (@Rashik_A) February 16, 2016
If no one else is playing at the time, I'll watch Coldplay and they may change my opinion of them, because yellow is a bit of a tune

— connor (@ConFairclough) February 16, 2016
a Sunday night spot of Coldplay is gonna be world class

— Ed Jackson (@EdJacksonIsCool) February 16, 2016
We doubt that Coldplay are losing sleep over it, however, considering they just played a life-changing gig at the Super Bowl 50 halftime show.
If that wasn't impressive enough, the band are set to pick up their Godlike Genius gong from the NME Awards tomorrow night on Wednesday 17 February, where they'll also close the show with a set of their greatest hits.