Blondie: We Broke Into Stonehenge After Playing Glastonbury
9 February 2017, 20:00 | Updated: 23 February 2017, 19:06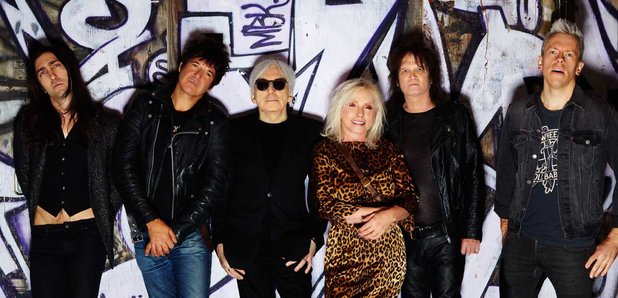 Debbie Harry told Radio X's Gordon Smart about visiting the sacred ground with the band after playing the festival in 1999.
Debbie Harry has recalled the moment Blondie gatecrashed Stonehenge after playing Glastonbury Festival 1999.
When asked about visiting the monument by Radio X's Gordon Smart, the Atomic frontwoman revealed: "I don't think that I was one of the fence-climbers, but I think the boys (the band) had to touch... they wanted to really touch that big stone.
"I envy them that".
Talking about her spiritual experience at the landmark, the Rapture singer added: "We were allowed to go up the path, and I remember getting closer to the ring and feeling this magnetic force - you know, this sort of electrical feeling that came."
She mused: "Clearly I walked through this field of energy when I got up close to it, so I'll never forget that".
Meanwhile, Blondie are set to release their new Pollinator album on 5 May, featuring contributions from The Strokes guitarist Nick Valensi and The Smiths legend Johnny Marr.
Listen to their first single, which was co-written by TV on the Radio's David Sitek, here:
SEE THE POLLINATOR TRACKLIST BELOW:
1. Doom or Destiny
2. Long Time
3. Already Naked
4. Fun
5. My Monster
6. Best Day Ever
7. Gravity
8. When I Gave Up On You
9. Love Level
10. Too Much
11. Fragments