AC/DC to headline Glastonbury 2015?
30 June 2014, 12:08 | Updated: 30 June 2014, 12:18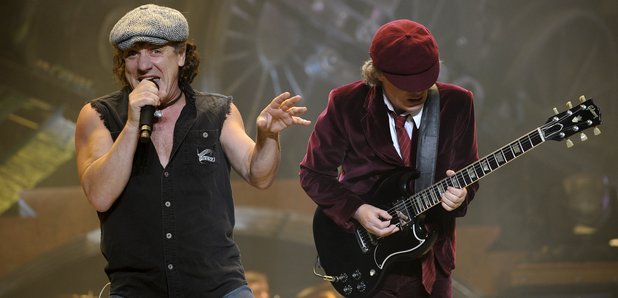 Australian rockers are strongly rumoured to be one of the headliners for next year's festival after organiser Michael Eavis dropped some hints.
Speaking at the traditional Sunday morning press conference earlier today (29 June), Eavis claimed that the deal for one of the headliners was done during Metallica's performance on Saturday night.

"We've got some good headliners," the Independent quotes him as saying. "We had an agent yesterday on the platform by the stage watching Metallica with me, saying 'My band want to do it next year'. I can't tell you who it was but that was done on the platform watching Metallica."

"Is it a British artist? He's definitely British, but the band are not British anymore."

AC/DC of course, have the same manager as Metallica - Peter Mensch - and feature Scottish-born Angus and Malcolm Young, who emigrated to Australia. Meanwhile, singer Brian Johnson was born in Gateshead.

Despite recent rumours saying that guitarist Malcolm Young was "too sick" to tour again, in a post on his website last week, Johnson wrote: "It looks very likely that we will be on the road again before the end of the year. So stand by for more music."

A statement from the band said that a new album was being recorded in Vancouver and that Young's place would be taken by his nephew Stevie due to "health reasons".