10 Unusual Acts To Go And See At Glastonbury 2017
21 June 2017, 16:38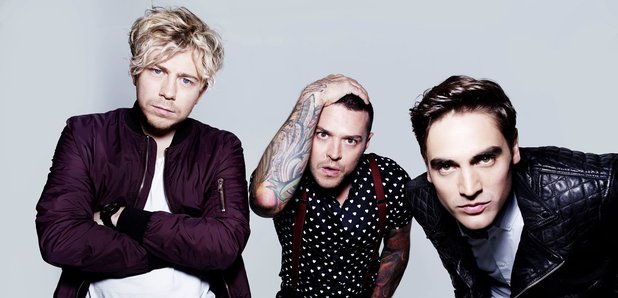 Foo Fighters, yeah. Radiohead - SURE, SURE. But if you want to get off the beaten track at this year's Glastonbury festival, where should you be heading?
The full bill and stage times for Glastonbury 2017 has allowed festival heads to plan their weekend accordingly. But where should you be if you fancy something off the beaten track? Here are our suggestions...
1. Hacienda Classical - Pyramid Stage, Friday 10.45
Kicking off proceedings on the big stage first thing on Friday, here's your chance to hear vintage rave choons done by an actual orchestra. The legendary club's original DJ partnership Graeme Park and Mike Pickering have reworked dance classics like Blue Monday and You Got The Love with the Manchester Camerata and conductor Tim Crooks. It's pretty impressive, look:
2. Kiefer Sutherland - Avalon Stage. Sunday 16.50
No, really. The actor and Son Of Donald is playing some of his downhome Americana at Glastonbury this year. It's chilled out, no-nonsense stuff so don't go along and shout out quotes from Flatliners and The Lost Boys, for heaven's sake.
3. Baggy Mondays - Stonebridge Bar, Thursday 19.30
Thursday evening is when the music really gets underway at Glastonbury, so why not give your weekend a kick start with the very best 90s choonage. You'll have a top one. You'll have a nice one. You may possibly even "get sorted". Here's what happened last year.
4. Cassetteboy Vs DJ Rubbish - The Glade, Sunday 13.30
In the current climate, we need Cassetteboy more than ever. The duo of Mark Bolton and Steve Warlin have been masters of the satirical audio and video cut-up for years and promise "a comedy disco with DJ Rubbish, mixing pop hits with people off the telly." The news this year has offered up so much great new material, this show will be astounding.
5. Goldie - Rave 92-94 set Saturday, 21.00
It's BACK… BACK… BACK… to the 90s with the pioneer of jungle and breakbeat in the UK. He recently DJed a T2 Trainspotting launch party, so he knows what he's talking about. If you're of a certain age, you may experience flashbacks.
6. Busted - Avalon Stage, Saturday 15.45
Come on… you know you want to.
7. The Orb Adventures Beyond Ultraworld - The Glade, Friday 21.45
For the more mature raver, here's Alex Patterson reviving his classic 1990s ambient house outfit, complete with the classic Little Fluffy Clouds. Things WILL get trippy.
8. Bootleg Beatles with the Pepperland Sinfonia - Pyramid Stage, Saturday 10.45
2017 is the 50th anniversary of the Summer Of Love, so let's all get naked, put flowers in our hair and head down to the first act on the Pyramid Stage on Saturday. The world's premier Fabs tribute gets psych complete with brass, strings and all that. Groovy.
9. Hot 8 Brass Band - West Holts, Friday midday, Avalon Stage Friday 21.35
A traditional New Orleans brass band, veterans of various parades in the City, playing chilled out covers and other hits? Yes please!
10. Noel Gallagher introduces Supersonic, William's Green, Friday 23 June, 9pm
The excellent Oasis documentary gets a screening on Friday night and none other than NOEL HIMSELF will be on hand to press play on the DVD. Which means he's there for the weekend. Hmmm…