New Knebworth Festival To Replace Glastonbury Next Year?
12 September 2017, 14:35 | Updated: 12 September 2017, 14:53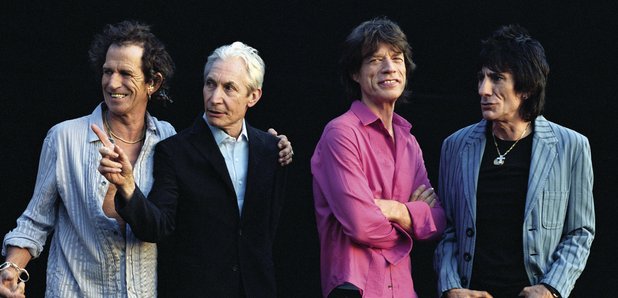 Rumours say The Rolling Stones could headline a brand new festival in Glasto's fallow year of 2018…
The Rolling Stones could headline a huge new festival at Knebworth Park in the summer of 2018, during Glastonbury's fallow year.
Music Week reports that a rumour is currently swirling around the music business that promoter AEG Presents is planning to launch a huge new festival at the Hertfordshire site next year.
It will be a "multi-day extravaganza" and The Rolling Stones are tipped to headline, according to reports. The festival would fll the huge gap that will be left next summer by the lack of Glastonbury, with 2018 marking one of the Somerset event's "fallow" years off.
AEG haven't commented on the speculation and nothing has been confirmed, but the company has already promoted British Summer Time Hyde Park, which featured the Stones across two nights in 2013. The promoter is also working with the veteran band on their No Filter European tour, which is currently underway.
In May, the Rolling Stones tweeted that there would be no UK dates in 2017, but they were aiming to return next year. Mick Jagger and co previously headlined a show at Knebworth House in August 1976 to 120,000 people and Oasis headlined two nights at the venue twenty years later.
Other bands to have played Knebworth include Pink Floyd, Queen, Robbie Williams and five years of the Sonisphere festival that featured Metallica and Red Hot Chili Peppers.
Glastonbury Festival will not return until 2019, as it will take a year off to allow the Worthy Farm site to recover. Orangiser Emily Eavis recently told The Guardian: "It gives us a chance to reflect and everybody has a chance to recover and come back with fresh ideas," referring to the fact that the lay-off in 2006 spawned the hugely successful new areas The Park and Block9.
Michael and Emily Eavis have suggested that 2021 will see Glastonbury temporarily replaced by another festival, titled The Variety Bazaar. Further details have yet to be confirmed.
Glastonbury 2017 was headlines by Radiohead, Foo Fighters and Ed Sheeran.