Glastonbury 2019 Set For Hologram Headliner?
3 January 2018, 12:06 | Updated: 3 January 2018, 12:18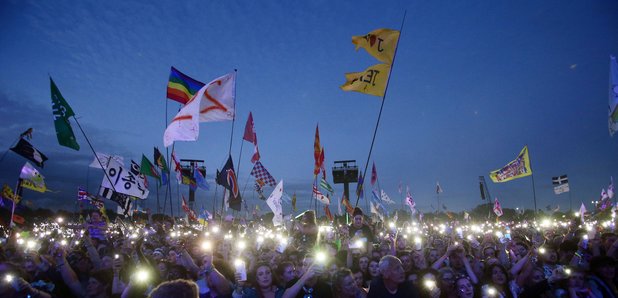 The son of a deceased legend has shared his wishes to see them posthumously appear at the Somerset festival.
The son of Roy Orbison has sparked rumours his late father could play Glastonbury Festival as part of his hologram tour.
The Oh, Pretty Woman legend died in December 1988 aged 52 after suffering a heart attack, but his son Alex has admitted it would be "the ultimate" if his father performed at the iconic music festival from beyond the grave.
He told The Sun: "We would love to see Roy play Glastonbury, that would be the ultimate. This show would be perfect for that audience."
The three-dimensional image of the Crying singer is set to go on a UK tour starting this April to perform a series of hits, and Alex admitted the technology is "moving so fast" there could be further possibilities for his dad's posthumous career.
He added to the newspaper: "The technology is moving so fast. At first we were told we could only play theatres, so we could control
the interplay of the light.
"But now the Orbison hologram can play an outdoor festival, even in daylight, and it will still look good."
While it's pretty unlikely Orbison would headline the festival dead or alive, he would make a cracking addition to the Sunday Legends slot.
Meanwhile, Glastonbury has confirmed that it will next take place from June 26-30 2019 after taking a fallow year in 2018.
Those worried they might get Glasto-shaped withdrawal symptoms this year have the chance to witness some of its magic, with Arcadia announcing its own festival this year.
The famous area will celebrate its 10th anniversary at London's Queen Elizabeth Olympic Park on 5-6 May, which will include their huge sculptures and installations, plus performances from Leftfield - who'll play the best of their back catalogue - and the Andy C-created RAM records.
For more information, visit their Arcadia Spectacular website.
Watch a Courteeners fans Nikkie Cragg and Darren Robinson get engaged at Glastonbury 2017:
Photo by: Yui Mok/PA Archive/PA Images