Danielle Perry's tips for Glastonbury 2014
25 June 2014, 16:51 | Updated: 17 August 2017, 14:48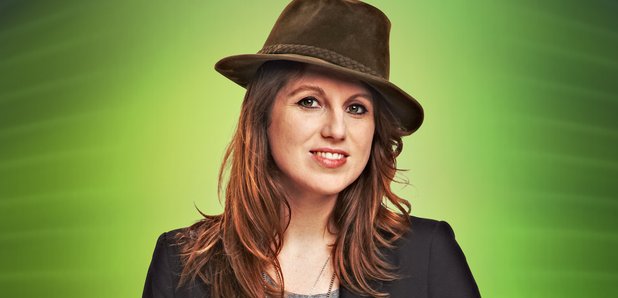 The first lady of the Evening Show picks a selection of bands you shouldn't miss at this year's Glastonbury Festival.
JACK WHITE
Pyramid Stage, Saturday, 19.30
The Willy Wonka of tone himself.. That latest single Lazaretto made the hairs on the back of my neck stand up the first time I heard it. And when you see this man live... IF he's not tired then the man is a legend.
[[ This video has been removed ]]
Jack White - High Ball Stepper on MUZU.TV.

MOGWAI
The Park Stage, Saturday 23.00
I last saw this band play the Royal Festival Hall a few months back and it was the loudest gig I have ever been to. It was also one of the best. Every decibel was an expertly performed build-up and amongst the chaos and subtle anxiety lies some of the most beautifully orchestrated moments.

THE HORRORS / BOMBAY BICYCLE CLUB
The Other Stage, Sunday 17.20 to 18.20
I cheated. I picked 2 for this moment... But you have to be clever at Glastonbury. The site is SO big you actually can't see one band on the main stage and make it on time to The Park Stage, for example. This is such great programming, it feels like a 5 minute moment from the Radio X Evening Show. The Horrors are SO tight live, I was enchanted when I saw them perform some of their new material at The Fly Awards earlier this year. And then to be followed by BBC – a band who have so many instruments that even their guitar tech plays percussion. TRUE STORY. Brilliant double bill.
[[ This video has been removed ]]
The Horrors - So Now You Know on MUZU.TV.
[[ This video has been removed ]]
Bombay Bicycle Club - Luna on MUZU.TV.

ANNA CALVI
The Park Stage, Saturday, 20.00
Miss Calvi is a force to be reckoned with in a live capacity, and what you think is unachievable onstage from her recorded material, is pumped out and thrown at you until you're completely speechless. If Edith Piaf mixed with Nick Cave is your thing, then so is Miss Anna Calvi.
[[ This video has been removed ]]
Anna Calvi - Suzanne and I on MUZU.TV.

ARCADE FIRE
Pyramid Stage, Friday, 22.00
Got to be, right? With every Glastonbury headliner comes quite a spectacle, and that with the added liveliness and solid back catalogue from our Canadian friends can only be a good thing. It's just a Reflektor. MAYBE DAVID BOWIE WILL MAKE AN APPEARANCE.. Maybe?
[[ This video has been removed ]]
Arcade Fire - Reflektor on MUZU.TV.