"Marijuana Oasis" To Be Set Up Outside Coachella 2017
29 March 2017, 12:27 | Updated: 29 March 2017, 12:29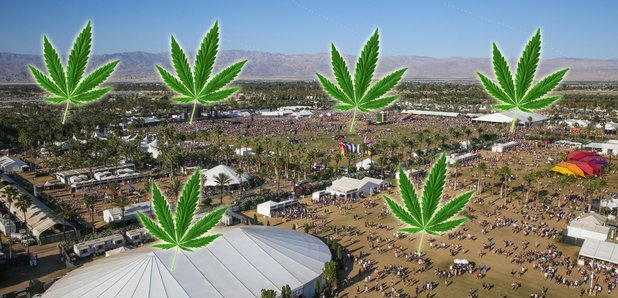 The weed-based event will be located just six miles away from the festival grounds.
Coachella-goers will have the chance to get high ahead of attending the festival this year.
According to TMZ, Weedmaps are launching a marijuana event, which will give punters the chance to sample the in dome-shaped greenhouses.
The site, which is reported to be six miles away from the California festival, will give interested visitors the chance to experiment with "different pot experiences" including vaping and edibles.
The outlet notes that despite it being legal to carry an ounce of weed in the state, all weed products are to be given away and not sold.
t's now legal to carry up to an ounce of weed in CA, so clearly organizers are trying to entice some Coachella-goers to in-house shop, although all weed products are being given away, not sold.
Meanwhile, the festival has announced headliners in Radiohead, Kendrick Lamar and Lady Gaga- who will fill in for a pregnant Beyonce this year.
just added pic.twitter.com/KYSYbq0ijF

— Coachella (@coachella) March 7, 2017