WATCH: Riz Ahmed On Difference Between UK & US Festivals
18 April 2017, 11:15 | Updated: 18 April 2017, 11:17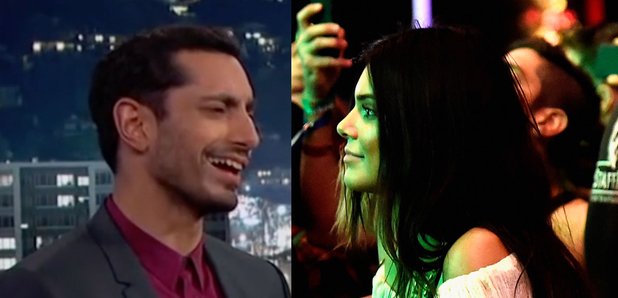 The multi-talented star played Coachella with his Swet Shop Boys trio last weekend.
Earlier this month, Riz Ahmed explained the difference between festivals in the UK and the US, and he kind of nailed it.
Appearing on Jimmy Kimmel ahead of his Coachella set with the Swet Shop Boys, the Star Wars Rogue One actor gave his assessment of music festivals across the pond, and dropped in a dig at Pepsi while he was at it.
Watch his interview here:
The Wembley-born actor, writer and musician mused: "I passed through Coachella once, it's really different to UK festivals actually. Well, I mean at Glastonbury, or any UK festival really, the people are really going for it. They're super drunk, they're throwing up on each other, it's really rainy, everyone's covered in mud...you know, they're amazing!"
Then making reference to Kendall Jenner's Pepsi ad, he added: "But, you know, Coachella is a bit more glamorous and a bit more chilled. I think the worst thing that could happen there would be if Kendall Jenner handed you a beverage."
The Night Of actor didn't let that get in the way of his art, though, and went on to play a storming set at the festival under his MC Riz moniker.
April 14, 2017
Lad.
Photo: YouTube/Jimmy Kimmel Live/Getty