This Is The UK Festival You're Least Likely To Get Your Stuff Nicked At
17 August 2016, 10:42 | Updated: 17 August 2016, 16:16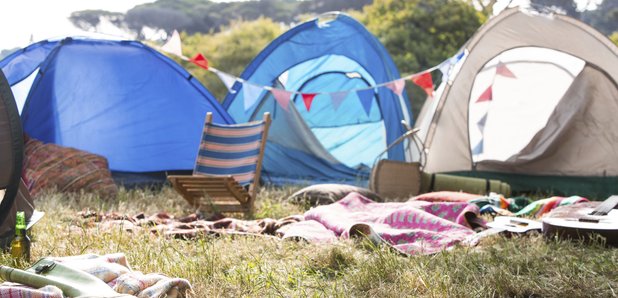 Have you ever been victim of a theft at a festival or open air event in the UK? It's pretty gutting to have your money or stuff nicked while you're out trying to enjoy yourself and can't help but leave a sour taste afterwards.
However, an insurance company has calculated the odds of you getting robbed at one of this country's events… and it turns out metal-heads are the nicest.
Speaking to local police forces and using data from the 2015 season, insurance website Policy Expert claims that people who attended rock haven Download were the least likely to have something stolen, with only one person in 24,000 being a victim of crime.
What does say about metal fans? That they're the nicest of all people? Maybe!
The mega-festival V was not far behind in terms of your property's safety. It must be stressed, however, that these figures are based on last year's incidents and that Glastonbury is a lot bigger than other festivals in terms of numbers of people attending.
The full breakdown is as follows:
Wilderness - 1 in 769
The Great Escape - 1 in 830
Reading Festival - 1 in 880
Secret Garden Party - 1 in 1,100
Latitude - 1 in 1,750
Leeds Festival - 1 in 1,818
Glastonbury - 1 in 2,872
T In The Park - 1 in 3,400
Boardmasters - 1 in 6,000
V Festival - 1 in 10,000
Download - 1 in 24,000