Petition Launched To Raise Festival Age Restriction To 21 Following Tragic Deaths
10 August 2016, 17:14 | Updated: 14 September 2016, 16:53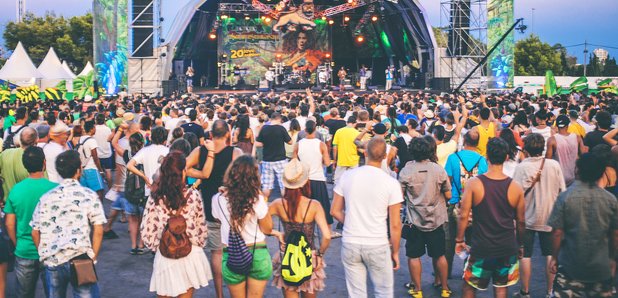 The online appeal was set up by the father of 17-year-old teenager, Megan Bell, who lost her life at this year's T in the Park festival.
Over 1100 people have signed a petition to increase the age limit at music festivals to 21, following the tragic drug-related deaths of young people at music events this year.
The Change.org form was set up by Chris Bell - the father of 17-year-old Megan Bell, who lost her life at T in The Park this year.
Peter McCallum, who was also 17, died at the festival in a separate incident on the same day.
According to The Herald Scotland, the online form was set up 11 days ago, and has since garnered support from over 1178 people so far.
The father of four from Durham states in the petition: "My beautiful daughter Megan was 17 when she attended a music festival with her friends.
"She never came home after falling ill.
"The stories that we have heard since mainly include youths taking drugs and drinking heavily.
"I strongly believe that an adult would not experiment or adhere to peer pressure like a child would.
"Children as young as 14-15 are attending these events unsupervised!
"Parents are not aware of what they are up to."
T in the Park organisers DF concerts previously said they were "devastated by the death of Megan Bell, but believe "the family should be allowed to grieve in peace."
During the event itself, the festival also set up an amnesty, encouraging people to bin their drugs and "look after each other".
July 9, 2016