Measles Is Spreading At Music Festivals, Health Experts Warn
8 August 2016, 18:38 | Updated: 14 September 2016, 16:53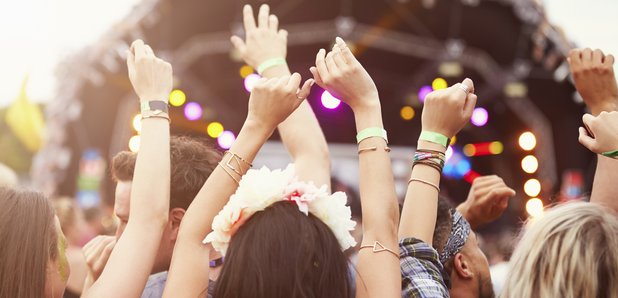 Public Health England are advising young people to ensure they are vaccinated.
Most seasoned festival-goers expect a bout of exhaustion and a serious case of the blues when they return from camping at a music event, but people are catching something far more serious.
According to health experts, measles are on the rise in England, with a significant amount of cases linked to attendance at music festivals.
No, really.
Public Health England have warned teenagers and young people to ensure they have been vaccinated, after 38 suspected measles cases were reported in people who attended events in June and July.
As Digital Spy reports, Glastonbury festival had the most reported cases with 17, shortly followed by Bristol's NASS festival with 7 cases.
See how other festivals got on below:
Glastonbury Festival: 16 cases
NASS Festival: 7 cases
Triplicity Music and Arts Festival: 6 cases
Tewkesbury Medieval Festival: 3 cases
Nozstock - The Hidden Valley: 2 cases
Noisily Festival: 2 cases
Secret Garden Party Festival: 1 case
Yeovil Show: 1 case
Dr Mary Ramsay, Head of Immunisation at PHE, said: "Measles is a highly infectious viral illness that can be very unpleasant and sometimes lead to serious complications. So, if you think you might have measles, please don't go to any of these big events.
"Measles isn't common these days because most of us are vaccinated, but young people who missed their MMR jab as children are vulnerable, especially if gathered in large numbers at an event. If you think you've got it, call your GP or NHS 111. Please don't turn up at the surgery or at A&E as you could infect other patients."
Read their MMR leaflet for more information.