Man-Free Festival Planned In Response To Sexual Assaults
6 July 2017, 14:36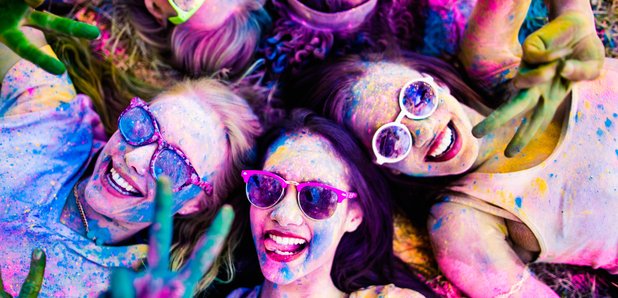 The event is scheduled to take place at the end of June next year.
A 'man-free' festival is in the works for Sweden, following a spate of rapes and sexual assaults being reported at music events in the country.
As reported by NME, the country's Bråvalla festival was forced to cancel in 2018, after four rapes and 23 sexual assaults were reported at the festival last weekend (28 June - 1 July).
Now, Swedish comedian and TV host Emma Knyckare has revealed her plans to hold a new women-only festival in its place, in order to ensure festival-goers safety.
The idea was sparked when Kynckare asked her Twitter followers: "What do you think about putting together a really cool festival where only non-men are welcome?" she tweeted, adding that it would take place "until all men learn how to behave".
Vad tror ni om att vi styr ihop en asfet festival dit bara icke män är välkomna som vi kör tills ALLA män har lärt sig hur en beter sig?

— Emma Knyckare (@Knyckare) July 2, 2017
And it seems the idea will be turned into reality, with artists such as Linnea Henriksson, Julia Frej and Celo Missaoui already agreeing to appear.
Asked by Swedish outlet Aftonbladet if it was discrimination to create a "mansfritt" festival, Knyckare responded: "...
since it seems to be okay to discriminate against women all the time so maybe it's okay to men shut out in three days?

I would not exactly call it an abuse not to come to the festival".
Last week,
The Independent
reported that the Somerset festival "hired hundreds of workers from across Europe on zero hours contracts and then fired them after just two days".
However, taking to their official website, the festival has issued a statement revealing that the "picking team were given temporary worker agreements".
SEE THEIR FULL STATEMENT HERE:
"In response to recent stories in the media, we would like to state that Glastonbury Festival's post-event litter picking team are all given temporary worker agreements for the duration of the clean-up. As well as being paid, they are provided with free meals and access to on-site facilities.
"The length of the clean-up varies considerably from year to year, based largely upon the weather conditions before, during and after the Festival. This is something the litter pickers – many of whom return year after year – are made aware of in their worker agreements (which assure them of a minimum of eight hours' work).
"This year was an unusually dry one for Glastonbury. That, coupled with a fantastic effort from Festival goers in taking their belongings home, meant that the bulk of the litter picking work was completed after 2.5 days (in 2016, a very wet year, the equivalent period was around 10 days).
"All but a core crew of litter pickers were advised that there was no further work available after Friday (June 30). Those who weren't able to leave the site over the weekend were given further meals, plus assistance with travel to nearby towns with public transport links.
"We'd like to thank the litter pickers for their work on the clean-up, which was – as always – hugely valued by the Festival."
While this year's litter pickers finished early due to good weather, those working after the mud-ridden event in 2016 may not have been as lucky.
Watch this video of the rubbish left on site at Glastonbury 2016, shot by Glastonbury clean-up worker Flashing Frog on the Monday after the event last June.