Rammstein to Close Download 2013
21 September 2012, 12:30 | Updated: 17 August 2017, 14:21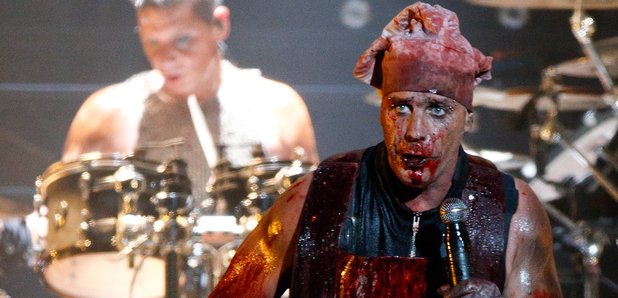 Rammstein are the second headliner confirmed for next year's Download festival after Iron Maiden were announced yesterday.
Technically the German band accidently let slip after publishing their summer 2013 tour dates online - but it is all confirmed now, with a press release and everything.
The band's reaction, presumably to having accidently revealed their place on the bill?
"It's only a festival - not a moon landing."
It will be the first time the metallers have played the massive event at Donington Park - as they bring the festival to a close.
Andy Copping, VP of Promotions at Live Nation commented, "We're very excited to welcome Rammstein to Donington for the very first time. They are an epic live act and a perfect Sunday headliner to cap off what is shaping up to be yet another fantastic Download festival."
Iron Maiden are headlining the Saturday night - and we're promised the Friday night headliner will be unveiled soon.
Weekend tickets with camping go on sale at 9am Friday September 28.