Police To Handout Bungee Phone Cords At Download Festival 2016
9 June 2016, 12:14 | Updated: 17 August 2017, 14:20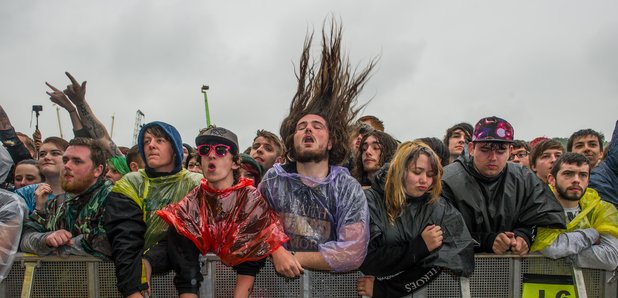 The force is hoping the silicone device will prevent the theft and loss of smart phones at the festival.
Leicestershire Police are set to give away thousands of bungee phone clips at Download festival this weekend.
According the Boston Standard, the force have 5,500 silicone cords to give away at the metal festival, which takes place at Donnington Park this weekend.
Officers are hoping that handouts of the coiled silicone devices - which enable smartphones to be attached to belt loops and bags - will prevent the theft and loss of smart phones for thousands of hard rock fans.
Watch a version of the product being demonstrated below:
Detective Constable Kev Walker, of Leicestershire Police, said: "The bungees were phenomenally popular last year with hundreds of people asking us for them.
"Our Chief Constable even gave away the one he was using."

He added: "They were very popular but they were also very effective as we only had 11 mobile phone thefts reported to us.
"We'd like to keep the numbers low again if we can and the bungee is a really easy way of making sure your phone remains attached to you and cannot be stolen."
This year's Download festival will be headlined by Rammstein, Black Sabbath and Iron Maiden.
Meanwhile, as a tribute to the late Motörhead singer Ian "Lemmy" Kilmister - who died of cancer in December - the main stage is set to be re-named as The Lemmy Stage this year.
See the full line-up for Download Festival below:
.@DownloadFest - Saturday 11 June

Encore Stage - 6:05 PM. #AllOurGodsHaveAbandonedUs pic.twitter.com/gNCb4CzOJE

— Architects (@Architectsuk) June 7, 2016