Is Download Festival 2016 Set For A Downpour? Get The Weather Forecast Here...
10 June 2016, 12:04 | Updated: 17 August 2017, 14:20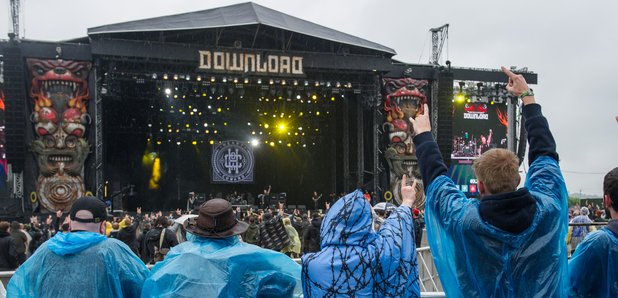 Find out whether rock fans will be drenched in their leathers this weekend.
Thousands of rock lovers and metal-heads are set to descend on Download Festival this weekend, where Rammstein, Black Sabbath and Iron Maiden will top the bill.
The three-day-festival festival, which takes place at Leicestershire's Donington Park from 10-12 June, will be hard-rock-heaven with the likes of Deftones, Korn and Megadeath featuring on the line-up.
But will festival-goers be hotter than hell and sweating in their band t-shirts, or getting drenched in their leathers?
According to the Met Office, it's set to be pretty cloudy during the festival, with highs of 21 degrees and "scattered showers" throughout.
And it looks there's a chance of showers on the Monday too, which absolutely no one wants when packing up their tents.
See their diagram below: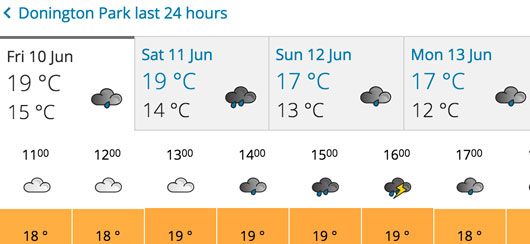 It's not all doom and gloom however, as the weather forecaster adds that "some brighter, drier periods (are) also likely".
Meanwhile, Leicestershire police are set to give away thousands of bungee phone clips at the festival this weekend.
Officers are hoping that handouts of the coiled silicone devices - which enable smartphones to be attached to belt loops and bags - will prevent the theft and loss of smart phones for thousands of hard rock fans.
See the full lineup for the festival below:
.@DownloadFest - Saturday 11 June

Encore Stage - 6:05 PM. #AllOurGodsHaveAbandonedUs pic.twitter.com/gNCb4CzOJE

— Architects (@Architectsuk) June 7, 2016