Courtney Love: "I want to play Donington before I die."
4 April 2014, 12:45 | Updated: 17 August 2017, 14:22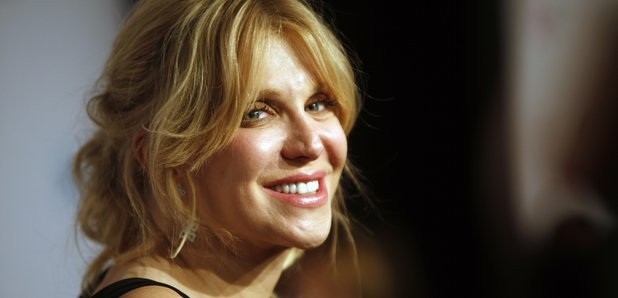 Courtney Love has been telling Radio X that she's working with the classic line-up of Hole - Melissa Auf Der Maur, Eric Erlandson and Patty Schemel - and would love to play at the legendary Castle Donington, home of Download festival.
LISTEN TO THE FULL INTERVIEW
Ian Camfield talks to Courtney Love by Radio X
Speaking to Radio X's Ian Camfield, Love said: "Mine and Melissa's dream is to play Donington. We're Glasto material, we're Reading material… but we want to play Donington before we die. Would we play Knebworth? Of course! What an honour. I love the metal nerds."
UPDATE: Download boss Andy Copping has responded to Courtney's plea! He tweeted:
@iancamfield @Courtney @Radio X Courtney! I tried & I wanted you on Download!! Maybe we can lock it in for you for next year?? #BigLovex

— Andy Copping (@Maverick_AC) April 4, 2014


Of the new material, she said: "I wrote six songs. We're putting out a single and the A-side is called Wedding Day. I wish I'd written this song when I was 19. It's somewhere between The Stooges, Cheap Trick and The Beatles… No Joy Division, no Bunnymen references, no Slayer, no Pantera. It's not going to get me to Donington.

"This song has no lead guitar in it, I kicked the lead out. I don't allow shredding. I think it's biochemical, being a female. Chicks just don't like to shred."

Courtney also detailed some of the legal problems she'd encountered after airing her frank and honest views on Twitter.

"Currently I have, 400-500,000 followers. But now I know how to do it properly. When I was using it as a long, 18,000 word essay on finance, I had ten thousand followers. One was a lawyer who sued me. It was called a "twibel" case. I took it all the way to jury trial, but I have really good lawyers now. So don't mess with me!

"I met the [lawyer] on a plane, we were having drinks. He gave me his card and he was a litigator. I've been golden ever since. He said, I think my bank account just got a lot bigger.

"In one year I had 67 nonsense suits. And that's not THAT weird for a controversial celebrity. And that was in a year when I was GOOD."