Bruce Springsteen To Play Hyde Park
10 February 2009, 10:07 | Updated: 23 August 2017, 09:28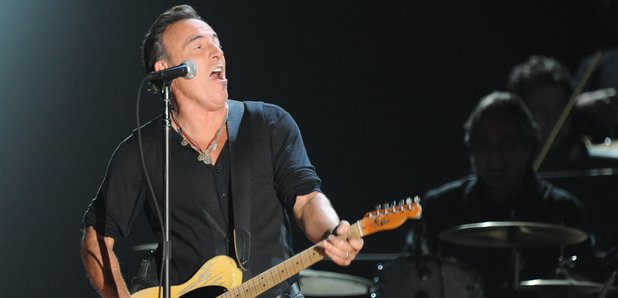 The Boss is finally confirmed for Hard Rock Calling. The Gaslight Anthem, his biggest fans, will also feature on the bill.
As previously reported, Bruce Springsteen will play Hard Rock Calling 2009 in Hyde Park on Sunday, June 28. Support comes from American dad-rock superstars the Dave Matthews Band and Boss-worshippers, The Gaslight Anthem.
This 45,000 capacity show for Springsteen will most likely follow a widely rumoured Glastonbury appearance. Rumours now abound as to whether The Gaslight Anthem will be doing a similar trip.
The Gaslight Anthem's Brian Fallon said:
"Obviously it's been a dream of mine to play with Bruce and the E Street Band. It's truly an honour, and on top of that for it to be in London, one of my favourite cities anywhere, it's a dream. Plus, it's two Jersey shore locals playing some rock and roll."
Tickets are priced £45 for the day and go on sale at 9am on February 13.