John Michie Shares Photo Of Daughter's Empty Room Following Death At Bestival
13 September 2017, 15:34 | Updated: 13 September 2017, 18:13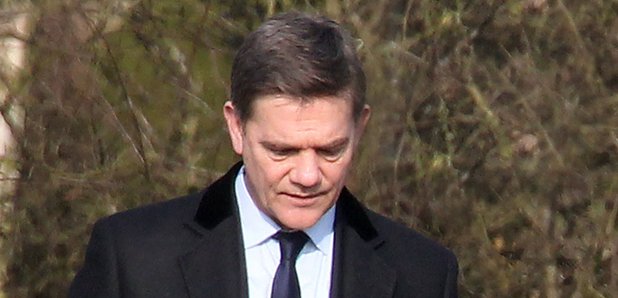 The Holby City and Coronation Street actor has posted the image after confirming his daughter Louella passed away due to a "tragic accident" at the festival.
John Michie has paid tribute to his daughter following her tragic death at Bestival 2017.
Louella Mitchie, 25, was reported missing at the festival on Monday (11 September), and her body was later found in a woodland area on site at the festival.
The actor has since shared an image of what appears to be her empty room on Instagram, which sees a white guitar hanging on the wall.
A heartbreaking image shared on Michie's Instagram a week previously also sees his late daughter preparing her fancy dress costume for the event, with the caption: "Sewing for Bestival".
According to The Sun, Mitchie - who has starred in the likes of Holby City, Coronation Street and Taggart - confirmed the news his daughter had passed away, saying: "We've lost our angel."
He added: "It's not murder – they were friends. It was just a tragic mistake, a tragic accident. This was not a murder. They were boyfriend and girlfriend.
"She touched so many lives. She was so very positive, so bright, so out there. She had such energy. The tributes to her have been incredible."
At the time of the news an official statement from Bestival read: "Following today's news announcement, the team at Bestival are devastated to hear about this tragic news. We continue to support the police in their ongoing investigation and our thoughts and prayers are with all the woman's family and friends"
Lead photo credit: Eamonn and James Clarke/PA Images