Franz Ferdinand And Sparks Form Supergroup FFS
9 March 2015, 09:00 | Updated: 17 August 2017, 13:50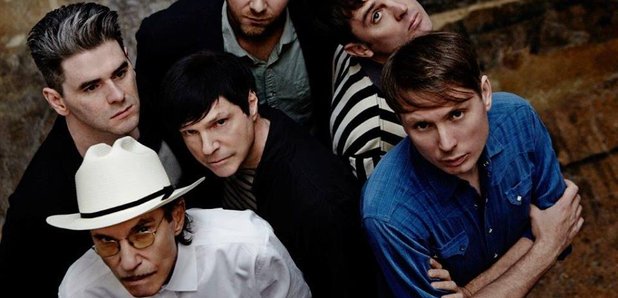 Franz Ferdinand and legendary American band Sparks are joining forces to form a supergroup called FFS and they've confirmed a set at Benicassim.
After forming a mutual appreciation society ten years ago, Scottish rockers Franz Ferdinand and American quirksters Sparks have just confirmed they're forming a new supergroup together.

FFS will comprise the two Mael brothers of Sparks with all four members of Franz Ferdinand. Excitingly, the band has announced that they'll be bringing out an album produced by John Congleton. He's worked with the likes of Modest Mouse, The Districts and Marilyn Manson.

Even more excitingly for anyone heading to Benicassim, the group will be playing there this summer. We'll bring you more on the band's plans as we get it.