Iconic electro duo Air are back and headlining one of the UK's coolest festivals
22 February 2016, 14:41 | Updated: 23 August 2017, 10:54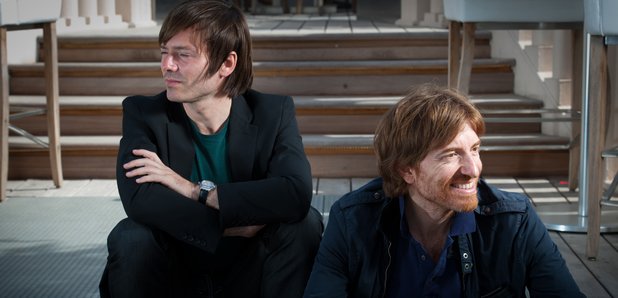 Air are heading to the UK! And what's more, they're playing alongside Primal Scream and Caribou at Britain's best kept secret.
Air have finally confirmed a UK date! After announcing plans to perform at various festivals across Europe, including Barcelona's Primavera Sound, the French duo have now revealed plans to headline Secret Garden Party, which takes place in Huntingdon this July.
The band will perform alongside Primal Scream and Caribou, who have already been confirmed for the weekend.
This is nothing but good news. As well as being one of the most influential synth-pop bands of the 2000s, Air are a tour-de-force live and it's good to have them back on UK shores. Plus, Secret Garden Party is a festival like no other. Taking place mid-July, Secret Garden Party is as much about the experience as it is about the bands. You can check out photos from 2015 here.
And if that wasn't enough, this year Secret Garden Party's theme is Guide To The Galaxy!
In a press release, Secret Garden Party said "[Air] should prove to be a synergy made in heaven for this year's Secret Garden Party's arts & expression theme: 'The Gardener's Guide to the Galaxy.'"
There's more information on Secret Garden Party here.