150 Acts Added To The Great Escape Festival 2016
24 February 2016, 13:30 | Updated: 23 August 2017, 09:42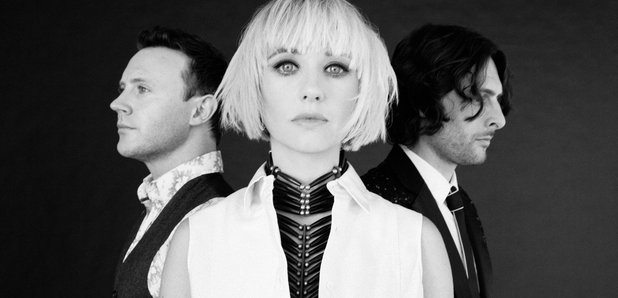 See the huge bundle of acts announced for the Brighton Festival this year.
150 new acts have been added to the bill at The Great Escape Festival 2016.
. @JodieAbacus @iAmShakka @iamrationale @LouisMattrs @thelegofgrandma added to #TGE16 https://t.co/aG4FjYRSBL pic.twitter.com/s5kOqBbI8p

— The Great Escape (@thegreatescape) February 24, 2016
The Joy Formidable, Eagulls and Black Honey will join the likes of the Mystery Jets for the Brighton event, which takes place on 19-21 May.
For the full line-up plus ticket information, head to greatescapefestival.com.
See all the artists announced today below:
AISHA DEVI / ALBIN LEE MELDAU / ALDOUS HARDING / ALICE JEMIMA / AMBER ARCADES / ANNE-MARIE / ARDYN / AS LIONS / ASTROID BOYS / ATLAS WYND / BEN CAPLAN & THE CASUAL SMOKERS / BLACK FOXXES / BLACK HONEY / BLEEDING HEART PIGEONS / BONZAI / BOY JUMPS SHIP / BRY / CADET / CHARLEY MARLEY / CIARAN LAVERY / CLEAN CUT KID / CLOVES / COLM MAC CON IOMAIRE / CONNIE CONSTANCE / CRAIG DAVID'S TS5 / CULLEN OMORI / DAY WAVE / DBFC / D/C/ DRESSMAKER / EAGULLS / EERA / ESKA / EXMAGICIAN / FAI BABA / FAKEAR / FEWS / FINN / FORMATION / FRANCES / FRANKIE COSMOS / FUFANU / GAIKA / GET INUIT / GIRL FRIEND / GO MARCH / GOOD FOXY / GORDI / GREYWIND / GUY ANDREWS / HAIKU SALUT / HALO TORA / HAUS / HIGHASAKITE / HOLLY MACVE / ISAIAH DREADS / IT IT ANITA / JALEN N'GONDA / JAMBINAI / JAMES TW / JESSE MAC CORMACK / JODIE ABACUS / JOE NOLAN / JOHN METCALFE BAND / JONES / JOY AGAIN / KERO KERO BONITO / KEVIN GARRETT / KEZIAH / KLYNE / LARKIN POE / LAWRENCE TAYLOR / LET'S EAT GRANDMA / LIMB / LISBON / LIVING HOUR / LOUIS MATTRS / MA BEAT! / MASS GOTHIC / ME AND MY DRUMMER / MEILYR JONES / MIEUX / MONEY / MONIKA / MOTHERS / NADINE CARINA / NAP EYES / NESSI / NZCA LINES / OH PEP! / OKTOBA / PAUW / PIXX / PORCHES / QUEEN CITY STOOP KIDS / RAG'N'BONE MAN / RATIONALE / REIGNING DAYS / RHYS LEWIS / RIDDLES / RIKO DAN / RIZ LA TEEF / ROZELLE / SHAKKA / SHVPES / SKINNY GIRL DIET / SKINNY LIVING / SLY JOHNSON / SPLURGEBOYS / STARLING / STEPHEN KELLOGG / STRONG ASIAN MOTHERS / SURF DADS / SWMRS / TANGERINES / TELEGRAM / THE CULT OF DOM KELLER / THE HEAVYTRACKERZ / THE HUNNA / THE INVISIBLE / THE ISLAND CLUB / THE JOY FORMIDABLE / THE K. / THE RUBENS / THE SHERLOCKS / THE SHIMMER BAND / THE TELERMEN / THE VELVETEINS / THE WHOLLS / THE WILD FEATHERS / THE ZOLAS / TIGGS DA AUTHOR / TINY RUINS / TOM MISCH / TREVOR SENSOR / VODUN / WE ARE THE CITY / WHEN 'AIRY MET FAIRY / WHITE MILES / WHITE ROOM / WYVERN LINGO / YES WE MYSTIC / YONAKA / YUNGEN /