X-LIST: What Are The 10 Best Songs To Kiss To?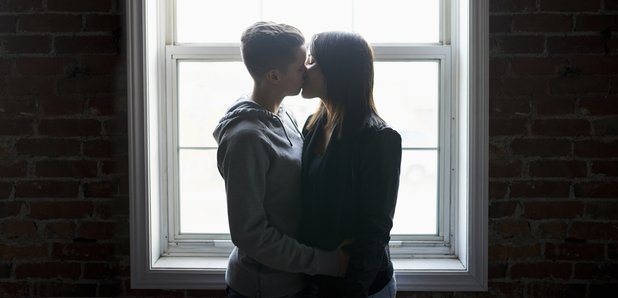 Smooching, snogging, tonsil tennis, pashing, making out. Whatever you call it, everyone does it. And if they don't, they should.
But when you're getting in a passionate mood, it's always good to have some sweet sounds on the stereo. Here are ten of ours.
1. Prince - Kiss
Of course. "I just want your extra time and your… KISS!" The Purple One knew what he was doing.
2. Courteeners - That Kiss
"That kiss it lasted too long / And we probably shouldn't have danced to that song." Oh Liam, don't feel guilty.
3. Friendly Fires - Kiss Of Life
"A thousand butterflies, from your lips to mine…"
4. The Maccabees - Toothpaste Kisses
"I'll win your heart with a woop-a-woo!" says Orlando. And who are we to argue?
5. Red Hot Chili Peppers - Suck My Kiss
Ew, Anthony, stop it!
6. Morrissey - Kiss Me A Lot
Moz sends a formal request for some pashing.
7. Echo And The Bunnymen - Lips Like Sugar
Scouse romance par excellence from Ian McCulloch.
8. Nirvana - Molly's Lips
"Kiss, kiss Molly's lips" - originally recorded by 1980s Glaswegian band The Vaselines.
9. New Order - The Perfect Kiss
"Now I know the perfect kiss is the kiss of death." Don't be like that, Barney.
10. The Subways - Kiss Kiss Bang Bang
"She's a devil with a KISS KISS BANG BANG / Bad blood running through her veins." Steady on, Billy!