Are These The Best "Best Ofs" Ever?
13 October 2017, 11:10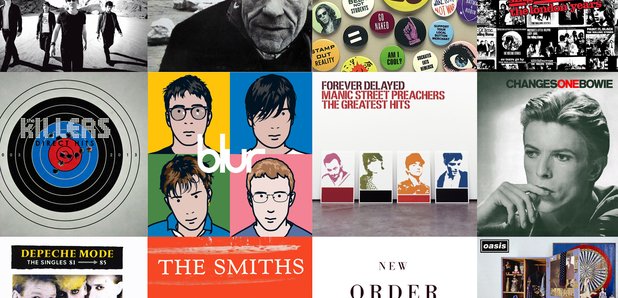 The challenge: if you had to define a band or artist by their compilation, which one would you pick? It's not as easy as you think, as Radio X compiles everything from The Beatles to The Killers.
It's not as easy as you think, as Radio X compiles everything from The Beatles to The Killers. Dig in to the very cream of the collections with us here...
Manic Street Preachers - Forever Delayed (2002)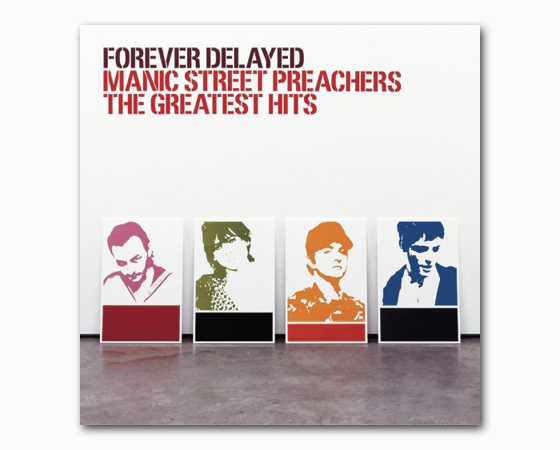 No-nonsense collection of agitprop hits from the Welsh band, from 1991's Motown Junk to a couple of new songs, There By The Grace Of God and Door To The River. It's a bit light on the Holy Bible material and loses a few points for not including the original, Heavenly Records version of You Love Us (with the Lust For Life ending), but it's an effective summary of the group's career to that point.
Blur - The Best Of (2000)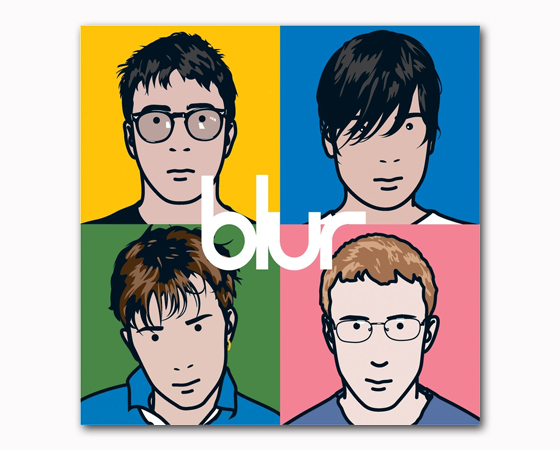 A chronologically-scrambled dip into the career of the Britpop stalwarts, from She's So High to Tender, just before Coxon jumped ship. There's an extended version of For Tomorrow and a new song, Music Is My Radar, plus a memorable bit of cover art.
David Bowie - Changesonebowie (1976)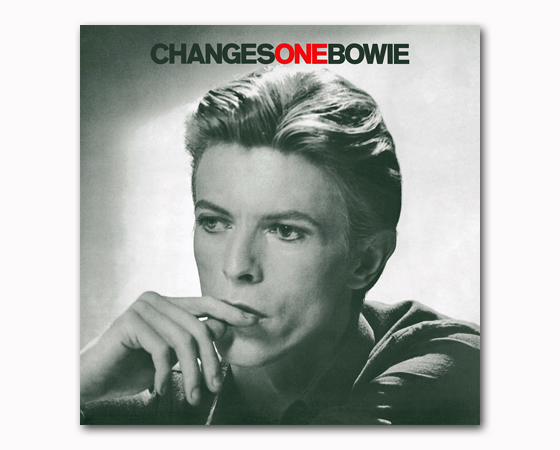 Released in 1976, so he's not even booked his flight to Berlin yet, but what a cover, cloned directly from the uber-cool Station To Station sleeve. 11 tracks may seem to be only grazing the surface of his career, and while that's true, you can't argue with that track-listing: Oddity, John, Changes, Ziggy, Suffragette, Jean, Dogs, Rebel, Americans, Fame, Years. No flab.
The Beatles - 1962-1966 and The Beatles 1967-1970 (1973)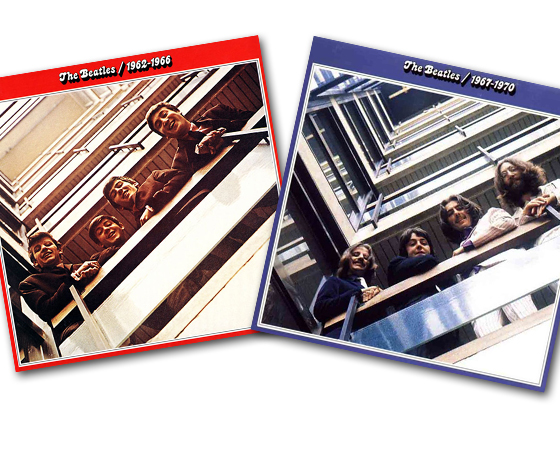 The Fab Four's compilation 1 scrapes up the band's chart-toppers effectively, but the rules of the game mean that we miss off Strawberry Fields Forever and Penny Lane - which is a RED CARD, frankly. Better to grab these two 1973 double LPs, initially released to combat bootlegs and that include choice album tracks alongside the hits. Volume 1 is a bit heavy on the Rubber Soul and light on the Revolver, and Vol II inexplicably includes Ringo's Octopus's Garden, but the iconic artwork more than makes up for that.
The Cure - Standing On A Beach: The Singles (1986)
After they morphed from long-raincoated gloom merchants to wacky pop figures in wardrobes, Fiction issued this retrospective that starts with the ponderous post-punk of Killing An Arab, travels through the bleak years of A Forest and winds up with The Love Cats, In Between Days and Close To Me.
The Rolling Stones - Singles Collection: The London Years (1989)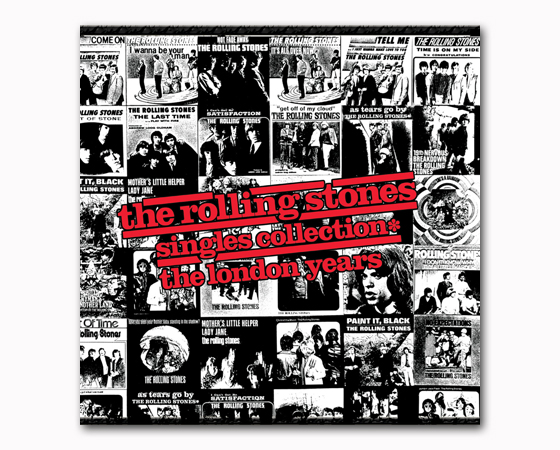 Outrageously comprehensive three-disc set that takes in every Stones A-and-B-side from their debut Come On in 1963 to Wild Horses in 1971. And a few nice additions, too, including Sympathy For The Devil, Memo From Turner (from the Performance soundtrack) and even Bill Wyman's rubbish In Another Land. What it loses by cutting off as the 1970s get underway, it gains with some gems: Child Of The Moon (the flip to Jumpin' Jack Flash) the trippy 2,000 Light Years From Home and the underrated psychedelic combination of We Love You and Dandelion.
The Very Best Of Morrissey (2011)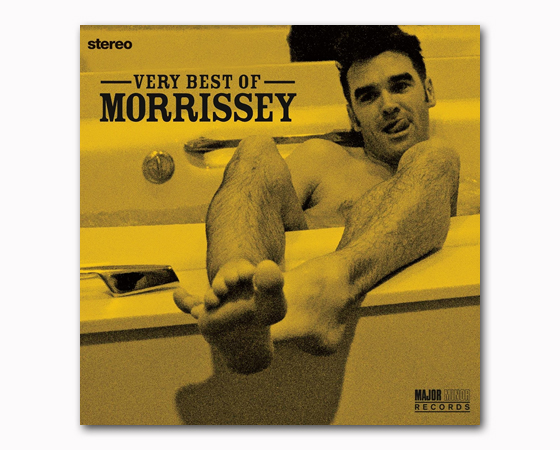 He's up there with the Stones for the number of "Best Ofs", but this collection should do the trick, and it comes with a saucy cover, too. Everything you need from 1988's Viva Hate through to 1995's Boxers single. Although constrained to the EMI years, it's a satisfying listen, including Suedehead, Everyday Is Like Sunday, Interesting Drug, My Love Life and the Siouxsie Sioux collaboration Interlude.
Supergrass - Supergrass is 10 (2004)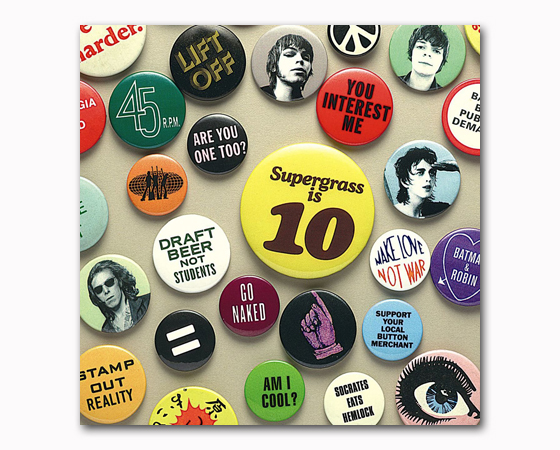 An amazing collection from a band that transcended their Britpop roots. From the youthful exuberance of Caught By The Fuzz and Pumping On Your Stereo to the more wistful sounds of Late In The Day and Moving, it's a textbook example of how to make memorable singles.
New Order - Substance 1987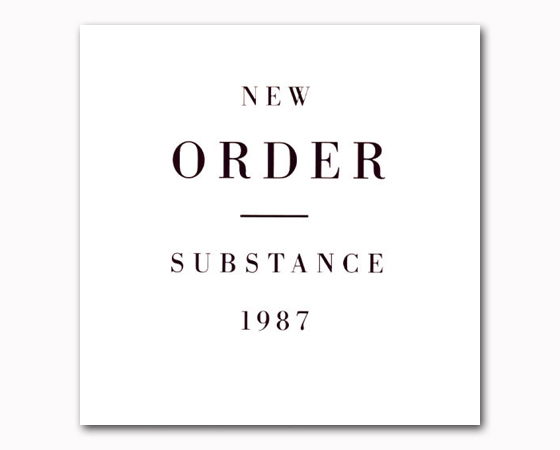 Substance was a collection of all the Manchester band's 12" singles, two of which - Temptation and Confusion - were re-recorded for this LP. There's Blue Monday, the beautiful Thieves Like Us and the then-new True Faith. For the post-Substance years, you'll need 1994's Best Of, which includes Regret, World In Motion and some superfluous remixes or Total, which adds some tracks by Joy Division for the lazy person at large (see below).
Joy Division - Substance 1977-1980 (1988)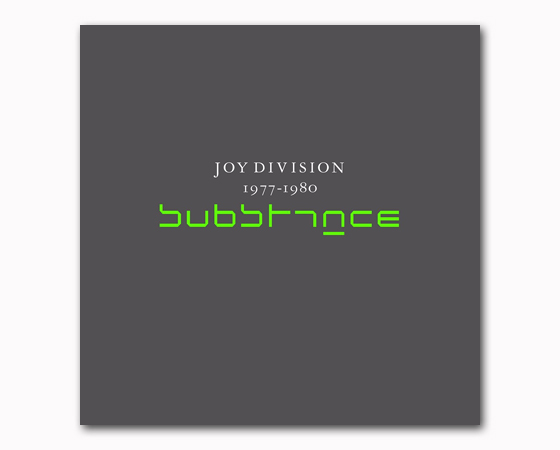 There was a "Best Of Joy Division" released in 2008 after the success of the Control movie, but that mixes singles with album cuts. We say: get the two original albums, the mopping-up compilation Still and this volume that takes in various EPs, singles and rare tracks, including the immortal Love Will Tear Us Apart, the thrilling Transmission and the unstoppable double-whammy of Dead Souls and Atmosphere. The 2015 reissue adds a plonky electronic instrumental and an alternate take of LWTUA, for the super-fans.
The Smiths - Louder Than Bombs (1987)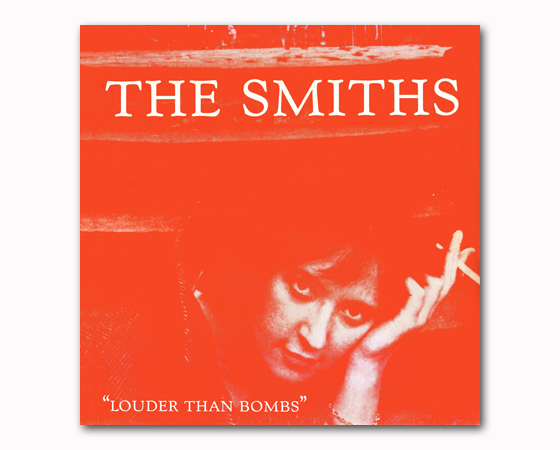 This is a tricky one. Yes, Singles is a pure rundown of Morrissey and Marr's finest 45s. Yes, Best I and II include This Charming Man and How Soon Is Now?, which this collection scandalously excludes. But there's something about this collection that appeals: it was released during the band's lifetime and bears a Morrissey cover (of his muse, author Shelagh Delany of Taste Of Honey fame). It digs into the band's later period but also throws in some oldies (Girl Afraid, William It Was Really Nothing), radio sessions (Sweet And Tender Hooligan) and impeccable b-sides (Rubber Ring, Asleep). DISCUSS.
Kraftwerk - The Mix (1991)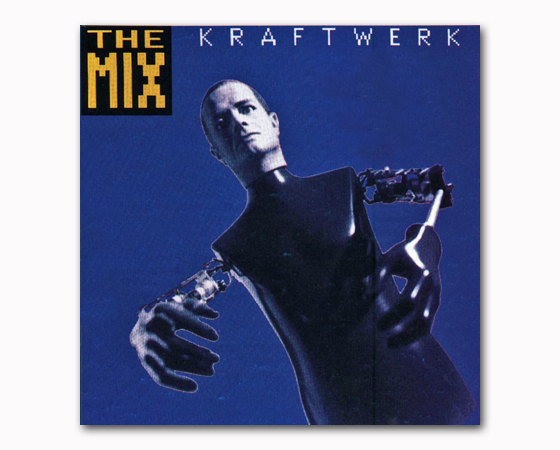 Having not released a new album since 1986's under-appreciated Electric Cafe, the Dusseldorf dynamos embraced the dance culture of the 90s by issuing a best of compilation that featured their most famous tracks, retooled, re-recorded and remixed. This sounds like a recipe for disaster, but the sedate prog rock sounds of Radio-Activity and Autobahn are given a sonic boost that makes them sound modern (for 1991) and The Robots reminds everyone how they invented techno in 1978. No room for The Model, though - but everyone was fed up of that one anyway.
Depeche Mode - Singles 81
→
85 (1985)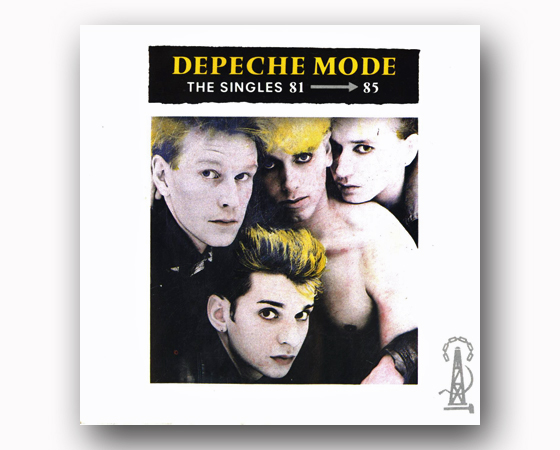 Being the adventures of Basildon's answer to Kraftwerk from their debut Dreaming Of Me to the new track Shake The Disease, via a cavalcade of hits: New Life, Just Can't Get Enough, Everything Counts, the list goes on. Yes, it cuts off before the days of Personal Jesus and Enjoy The Silence, but the second volume (Singles 86>98) is twice the length and tails off a bit towards the end.
R.E.M. - Eponymous (1988)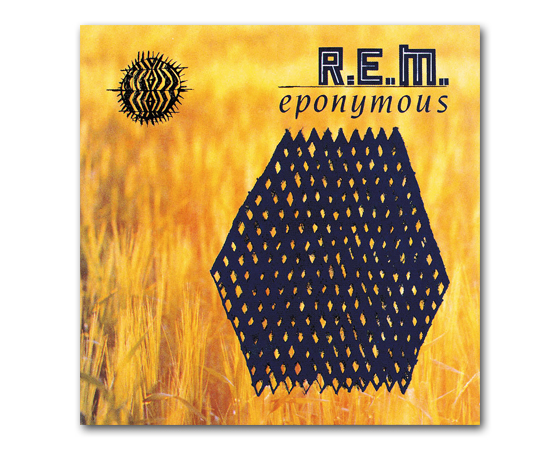 What, no Shiny Happy People? Yes mate. This is a collection of tracks from back when Michael Stipe and co were America's greatest alternative band, kicking off with the amazing Radio Free Europe and winding up with the majesty of The One I Love and It's The End Of The World As We Know It. Other highlights include the glorious Fall On Me and the moving So. Central Rain. Some great underrated tracks on here.
The Killers - Direct Hits (2013)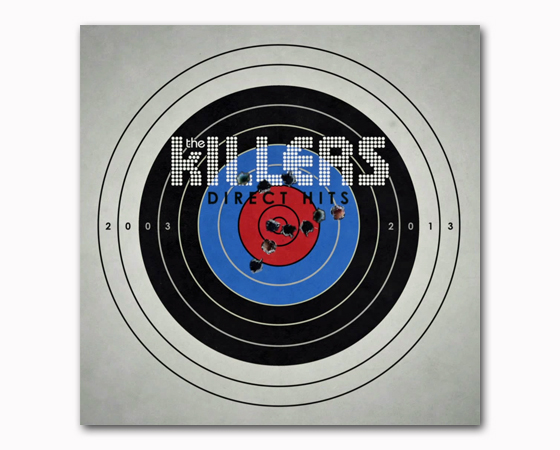 Taking in the highlights from the Las Vegans' first four album, this collection doesn't mess about, kicking off with their finest moment, Mr Brightside. All These Things I Have Done, Somebody Told Me, Human, Spaceman, Smile Like You Mean It and more are all present and correct, and there's even time for a couple of new tracks: Shot At The Night and Just Another Girl. Thanks, Brandon.
Oasis - Stop The Clocks (2006)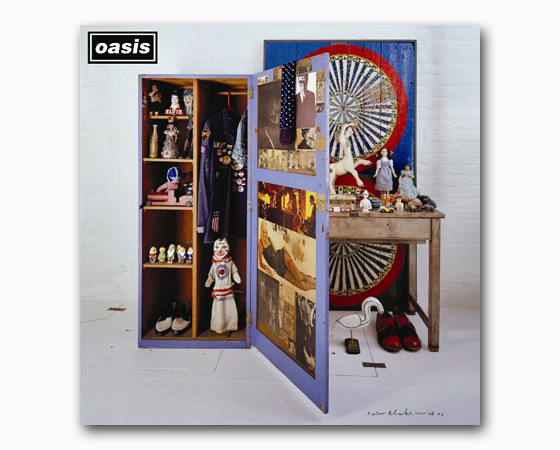 You've probably got the albums, but JUST IN CASE you haven't here's a distillation of the Gallaghers' art in their heyday, up til just before their final album to date, Dig Out Your Soul. Two discs - the first starts with Rock 'N' Roll Star and ends with The Masterplan. Disc 2 starts with Live Forever and ends with Don't Look Back In Anger. You can't go wrong with that.
Beastie Boys - The Sounds Of Science (1999)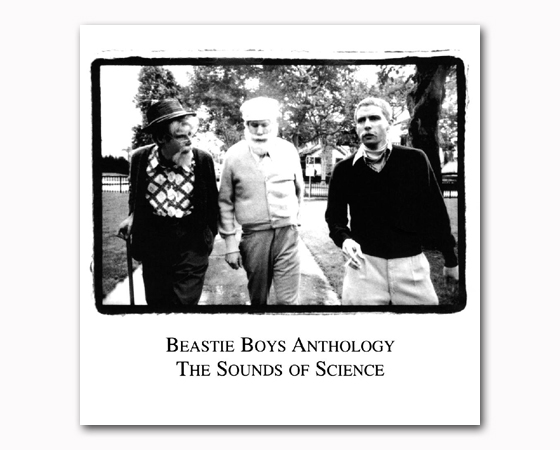 Pleasingly thorough double album of the trio's best bits, including the Fatboy Slim remix of Body Movin, Intergalactic, Fight For Your Right, Sure Shot and Sabotage. There's even a couple of tracks from their old hardcore punk incarnation, for the completist. Egg Raid On Mojo! Egg Raid On Mojo!
Stereophonics - Decade In The Sun (2008)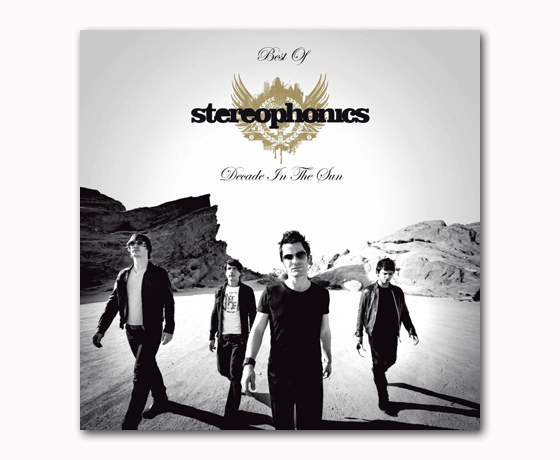 It starts with Dakota and ends with Handbags And Gladrags. In between, you get The Bartender And The Thief, Local Boy In The Photograph, Mr Writer, Have A Nice Day, A Thousand Trees, Traffic and more. Tidy.