LISTEN: The Ultimate Rock 'N' Roll Christmas Playlist
25 December 2017, 06:00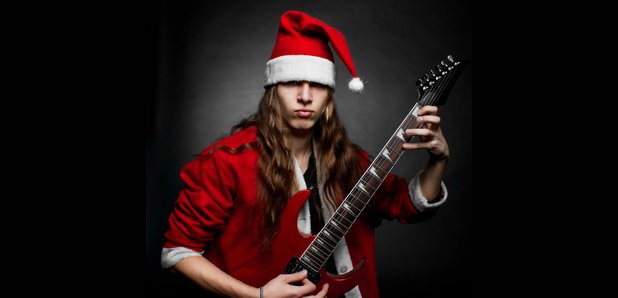 Sick of Slade? Weary of Wham? Had a bellyful of Shaky? Let Radio X ease the seasonal pain with a selection of COOL festive songs.
Jimmy Eat World - Last Christmas
The US rockers do a good job on Wham!'s festive evergreen. Originally recorded by the spray-tanned pop duo in 1984, the Arizonan band give it a light rock makeover.
Orbital - Christmas Chime
Finally! We can properly rave at Christmas. The Hartnolls update the classic 1990 track for the festive season.
Weezer - The Christmas Song
Because geeks love Christmas too.
Smith And Burrows - When The Thames Froze
A collaboration between Editors frontman Tom Smith and former Razorlight drummer, We Are Scientists man and solo artiste Andy Burrows, When The Thames Froze was taken from the duo's excellent, slightly Christmas themed album, Funny Looking Angels.
The Ramones - Merry Christmas (I Don't Want To Fight Tonight)
Da Brudders call a truce on this special day. How sweet.
Courteeners - Winter Wonderland
Liam Fray remembers Christmas past in Middleton in this fine festive treat, and it was all for the charity Shelter.
Blink-182 - I Won't Be Home For Christmas
Mssrs Hopper, DeLonge and Barker let us know of their plans for the season. Presumably Tom no longer gets a card from the others.
Jack White - Christmas Time Will Soon Be Over
Don't be like that, Jack! Come on, have another mince pie.
My Chemical Romance - All I Want For Christmas Is You
Better than Mariah Carey's version. Seriously!
Death Cab For Cutie - Christmas (Baby Please Come Home)
A superb cover of the Phil Spector Christmas Album classic, famous for blaring over the opening titles of the movie Gremlins. Better than Bono's version.