The Best Final Singles
22 December 2018, 13:00 | Updated: 22 December 2018, 13:01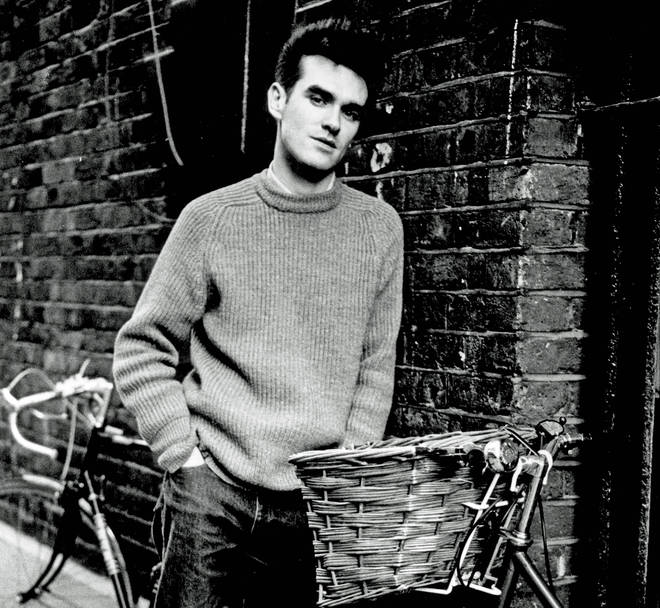 The Smiths called time on their career with their final single, Last Night I Dreamt That Somebody Loved Me on 7 December 1987. How have other great artists bowed out?
The Smiths - Last Night I Dreamt That Somebody Loved Me

By the time Strangeways Here We Come was released in September 1987, Johnny Marr had announced he'd left The Smiths. Just before Christmas, their final single was issued and crept to the lowly place of Number 30 in the charts. For a time, it looked like the band would continue without Marr, but for Morrissey a solo career beckoned.

The Stone Roses - Beautiful Thing

"Don't be sorry it's over, be happy that it happened." Speaking at a Roses show in Glasgow in June 2017, Ian Brown apparently called time on the legendary band's reunion, and his new solo material seems to confirm that. But the reunion spawned two singles: All For One and this follow-up, which appeared in June 2016.

Nirvana - All Apologies

Pennyroyal Tea was due to be released as a single from Nirvana's In Utero album in April 1994, but Kurt Cobain's suicide that month changed plans drastically. This meant that the last single to be issued in Kurt's lifetime was the double A-side of All Apologies and Rape Me.

Joy Division - Love Will Tear Us Apart

Ian Curtis had been dead a month when this all time classic appeared in record shops in June 1980, but the released had been planned when he was still alive - including the sleeve artwork, which was meant to look like "solid metal" but actually more resembled a tombstone.

The Beatles - Let It Be

A month before Paul McCartney announced that he was going solo, the title track of The Beatles' final film and album was issued as a single, but kept off the top spot by Lee Marvin doing Wandrin' Star from the soundtrack to Paint Your Wagon.

The Doors - Riders On The Storm

Ray Manzarek, Robbie Krieger and John Densmore released more music following the death of Jim Morrison in July 1971, but this was the final single release in the singer's lifetime.

David Bowie - Lazarus

The final single to be released during Bowie's lifetime, the heartbreaking video was unveiled just three days before his sad death, giving people one weekend to digest the album Blackstar.

John Lennon - (Just Like) Starting Over

Released in October 1980, this was Lennon's big comeback single after five years out of the spotlight. His success was brutally cut short when the former Beatle was shot dead on 8 December.