Ten Songs That Ended An Era... Or Began A New One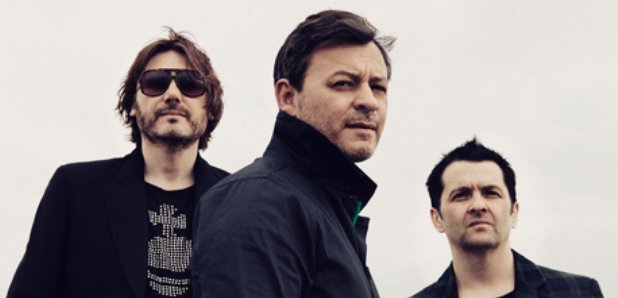 Music is all about change, or flux. Band members come, band members go. Styles change, singers lose the plot, drummers take up gardening instead. Radio X looks at some of the great milestones in music.
1. Manic Street Preachers - A Design For Life
"Libraries gave us power / Then work came and made us free." After Richey Edwards went missing in February 1995, the remaining members of the Manics regrouped and started again. This was the first single to be taken from the resulting album Everything Must Go - a song that is became a kind of a mission statement for the band.


2. Foo Fighters - This Is A Call
April 1994: Kurt Cobain is found dead in his Seattle home. October 1994: Dave Grohl ventures into a studio in Shoreline, Washington to record fifteen tracks. A new band was born and the drummer stepped out to front of stage to become one of rock's most charismatic frontmen.

3. New Order - Ceremony
When singer Ian Curtis committed suicide in May 1980, he called time on Joy Division. The band had agreed that if any member left, the name would be retired, so a few months later the surviving members re-emerged as New Order and, in February 1981, their debut single Ceremony hit the shops - one of the last songs written during their previous incarnation.
4. The Libertines - What Became Of The Likely Lads
Pete Doherty and Carl Barat brought the curtain down on their songwriting partnership in typically poignant style. BUT WAIT! It was all OK because they got back together again... eventually.
5. Blur - Popscene
Following the divided critical reaction to the band's debut album Leisure in 1991, the lads from Colchester went back to the drawing board and dropped the "baggy" sound, had a sensible haircut and plotted the idea of Britpop. This standalone single came between the debut and Modern Life Is Rubbish - this was Blur beginning to find themselves.
6. Oasis - Supersonic
While Blur had made the first steps towards Britpop and Suede were enjoying success with their first album, it was the release of the debut single from the Burnage boys that finally sealed the deal. It was released three days after the body of Kurt Cobain was found in Seattle - could there be any more symbolic sign that grunge was dead?
7. PiL - Public Image
He was formerly "Johnny Rotten", but when the Sex Pistols collapsed in disarray following their one and only US tour, he reverted back to his real name John Lydon and formed a new band, Public Image Limited. The debut single was an entertaining rant at Pistols manager Malcolm McLaren: "I will not be treated as property!"
8. The Smiths - Last Night I Dreamt That Somebody Loved Me
The last single to be taken from the final Smiths album, Strangeways Here We Come, this was a suitably maudlin end to a brief but fabulous career.
9. John Lennon - God
"I don't believe in Beatles / I just believe in me." The former Beatle's debut solo album proper was an angry affair, spawned by the musician's experimentation with "primal scream" therapy. Over the course of the LP, he railed against his parents, the class system and society before winding up and taking a pop at religion on this song, climaxing by denouncing the very band that made him famous. And they never did get back together.
10. AC/DC - Back In Black
Original Acca Dacca singer Bon Scott died after choking on his own vomit on 15 February 1980, so when the group returned later that year with new singer Brian Johnson, the mood was suitably sombre.