Songs To Help You Get Over Your World Cup Disappointment
11 July 2018, 22:47 | Updated: 11 July 2018, 23:17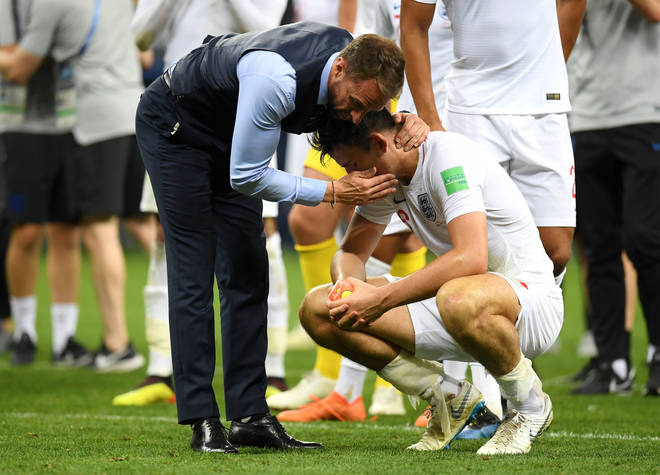 Well, it didn't happen. England didn't make it to the World Cup Final, so here's the ultimate playlist to sum up your mood… and remind you of how well they did. Chin up!
Oasis - Don't Look Back In Anger

Sung by England fans after their team crashed out in the semi-final... this classic Oasis song means more to people with every passing year. More on what Don't Look Back In Anger means to people

The Smiths - Heaven Knows I'm Miserable Now

"I was happy in the haze of a drunken hour..." And it was all going so well yesterday!

The Stone Roses - She Bangs The Drums

"The past was yours but the future's mine." - See you at Qatar 2022!

Oasis - The Masterplan

"Life on the other hand/ Won't make us understand / We're all part of the masterplan." Maybe it wasn't meant to be this time?

Cast - Walkaway

We did our best, it's time to go home.

Blur - No Distance Left To Run

Damon Albarn's heartbreaking ode - it's the end of the road.

Oasis - Stop Crying Your Heart Out

"Take what you need / And be on your way / And stop crying your heart out." Come on, we can get through this.

Green Day - When September Ends

Wake us up when July ends, more like.

Radiohead - No Surprises

"This is my final fit, my final bellyache." We knew that would happen. It's enough to make you stick your head in a bucket of water.

The Streets - Dry Your Eyes

Go on… let that emotion right out. Don't bottle things up.

Ben Howard - Keep Your Head Up

"Keep your head up, keep your heart strong." Yes Ben, YES.

Frank Turner - Recovery

Frank tells us it'll be tough to get over it, but we'll manage!

The Jam - The Bitterest Pill (I Ever Had To Swallow)

Paul Weller's just heard the news - and he's having trouble getting his head around it.