Big Songs For The Gym Vol. 2: Pumping Iron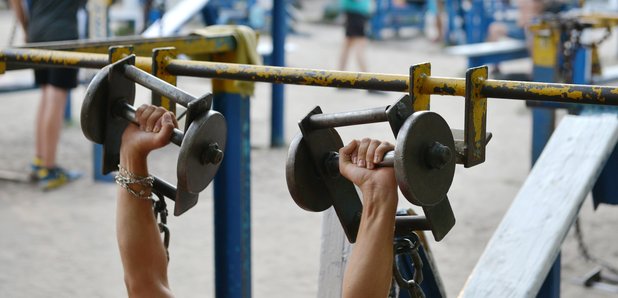 Motivating yourself to lift weights in the gym is pretty difficult. Use these tracks to help you make the gains.
Daft Punk - Harder Better Faster Stronger
Nothing will spur you on to graduate from the Gains University more than those Parisians shouting the word STRONGER at you two hundred times.
The Prodigy - Poison
Huge bass and one of their most aggressive moments, you'll be feeling the pump in no time with this Prodigy classic.
Beastie Boys - Body Movin'
After you've chugged that sickly sweet protein shake you need to do as the Beastie Boys say and keep your body movin'.
LCD Soundsystem - Daft Punk Is Playing At My House
When you're exhausted in between sets, remember you're doing this to look great at the next house party. James Murphy will help remind you.
The Black Keys - Lonely Boy
Lonely Boy's huge riff will get the blood flowing when you're making those lifts.
Foo Fighters - Best Of You
This Foo Fighters classic is one of Dave Grohl's most anthemic and guaranteed to make work harder to impressive that person you're trying to get the best of.
Kasabian - Bumblebeee
Remember gym junkies, that feeling of ecstasy is what you're working for. Let Tom and Serge help get that tenth rep out.