LISTEN: Radio X's Greatest Indie Chill-Out Songs
26 December 2017, 06:00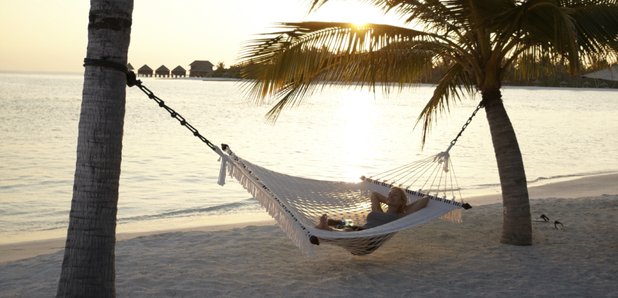 Overdone it at Christmas? Time to enjoy some of the more down-tempo classics in Radio X's back catalogue.
Radiohead - Pyramid Song
One of the Oxford band's more ponderous (and lengthy) outings, from 2001's Amnesiac album.
Massive Attack - Teardrop
The Bristol trip-hop collective employed Elisabeth Fraser of the Cocteau Twins to add ethereal vocals.
Oasis - I'm Outta Time
One of the less rowdier moments from the Gallagher brothers, from their final album, Dig Out Your Soul.
Stereophonics - Traffic
A pensive, bittersweet music from Kelly Jones, taken from the band's excellent debut, Word Gets Around.
Coldplay - Trouble
Chris Martin's trademark piano riff leads off one of Coldplay's more inspirational and gentle songs.
Vampire Weekend - Step
A low-key moment from the New York band's Modern Vampires Of The City album.
Jose Gonzalez - Heartbeats
The Swedish guitarist and singer's best known track - a gentle cover of The Knife's electro pop hit.
Portishead - Glory Box
Bristol knows how to do chill-out: another great song, this time from the classic album Dummy.
Smashing Pumpkins - Spaceboy
A low-key interlude from the mainly-noisy Siamese Dream album from 1993.
Biffy Clyro - Machines
Another band better known for turning up the amps, this moving track is from 2007's Puzzle album.
Primal Scream - Higher Than The Sun
Super-trippy blissed-out sounds from the legendary Screamadelica album from 1991.
The Smiths - Please Please Please Let Me Get What I Want
One of Morrissey's more acidic lyrics is given a brief and beautiful tune by Johnny Marr.
Pixies - Wave Of Mutilation (UK Surf)
Originally a raucous stomp on the classic Doolittle album, the band re-recorded this track in a summery surf style for the B-side to the single Here Comes Your Man.
Bombay Bicycle Club - How Can You Swallow So Much Sleep
A delicate, guitar-led outing from the 2011 album, A Different Kind Of Fix.
Bloc Party - The Healing
A beautiful, fragile song from the 2012 album Four.