Rock's Most Famous Charity Songs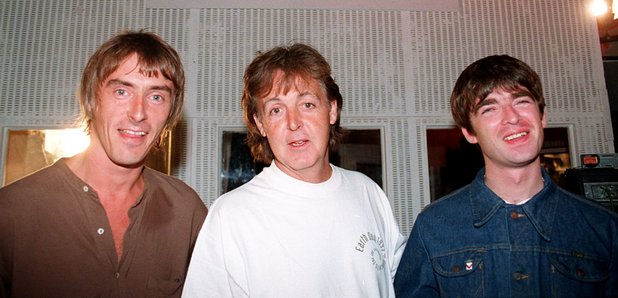 On this day in 1985, Live Aid took place at Wembley Stadium. How else have rock's great and good done their bit for charity? Let's delve into the charitable back catalogue.
Smoking Mojo Filters - Come Together
Help! was the first ever album in aid of War Child appeared in 1995 and featured a "supergroup" featuring Paul Weller, Paul McCartney, Noel Gallagher and Steve Craddock of Ocean Colour Scene.
Manic Street Preachers - Theme From M*A*S*H (Suicide Is Painless)
This cover of the theme tune to the 1970 movie M*A*S*H first appeared on NME's 40th anniversary covers compilation Ruby Trax, and was later issued as a single in aid of The Spastics Society, now Scope.
U2 - One
Bono's song about the attitudes to different generations about AIDS was released to raise money to research a cure for the disease. The cover of the single was a photo of buffalo charging over a cliff taken by the American artist David Wojnarowicz. In a statement, the band said: "Wojnarowicz is an activist artist and writer whose work has created controversy recently through its uncompromising depiction of the artist's homosexuality, his infection by the H.I.V. virus and the political crisis surrounding AIDS."
The Cure - In Between Days
Robert Smith and his merry men are playing the Royal Albert Hall in aid of Teenage Cancer Trust earlier this year. They previously performed for the charity in 2006 and have also supported Greenpeace and MIND.
R.E.M. - Everybody Hurts
The band's famous 1992 song was covered for the Help For Haiti benefit in 2010 to aid victims of the earthquake that year. Here's the Stipe version.
David Bowie - Heroes
The 2010 X Factor finalists did a version for the military charity Help For Heroes. This is the original by Dave himself.