Go Ape: 10 Songs About Monkeys For Chinese New Year
8 February 2016, 11:19 | Updated: 9 August 2017, 10:14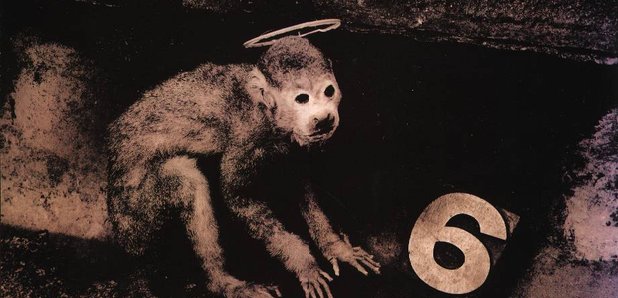 2016 is the Chinese Year Of The Monkey, so let's celebrate with some songs about simians.
1. PIXIES - MONKEY GONE TO HEAVEN
Part nursery rhyme, part environmental disaster, this monkey's no longer a going concern, thanks to global warming.


2. IAN BROWN - DOLPHINS WERE MONKEYS
From "King Monkey" himself, a tale of evolution gone wrong (possibly).


3. THE ROLLING STONES - MONKEY MAN
Mick 'n' Keef had a particular sort of monkey in mind when they wrote this song and it wasn't about any chimpanzee.




4. BEASTIE BOYS - BRASS MONKEY
Again, not strictly about a simian, this classic is about a cocktail.
5. FOO FIGHTERS - MONKEY WRENCH
Big Dave takes a tool and uses it as a hard rocking metaphor. And why not?


6. THE KINKS - APEMAN
Ray Davies wants to bury his head to avoid the imminent nuclear war and go back to simpler times as an ape.
7. THE BEATLES - EVERYBODY'S GOT SOMETHING TO HIDE EXCEPT ME AND MY MONKEY
Lyrically obscure John Lennon ditty written in India (where there was lots of little apes) and released on the classic "White Albu,".
8. PETER GABRIEL - SHOCK THE MONKEY
The former Genesis man used a monkey as another metaphor, in this case jealousy in a relationship. Weird.
9. THE MONKEES - THEME FROM THE MONKEES
Everyone's favourite misspelt fake pop band should definitely be on this list, and while people say they monkey around, they beg to differ.
10. NIRVANA - VERY APE
Another obscure lyric, this time from the band's In Utero album: "I take pride as the king of illiterature / I'm very ape and very nice."
BONUS TRACK:
TROY MCLURE - YOU'LL NEVER MAKE A MONKEY OUT OF ME
No ape-based playlist would be complete without The Simpsons' hack actor and his show-stopping finale from the musical Stop The Planet Of The Apes, I Want To Get Off: "I hate every ape I see / From chimpan-A to chimpan-Z."